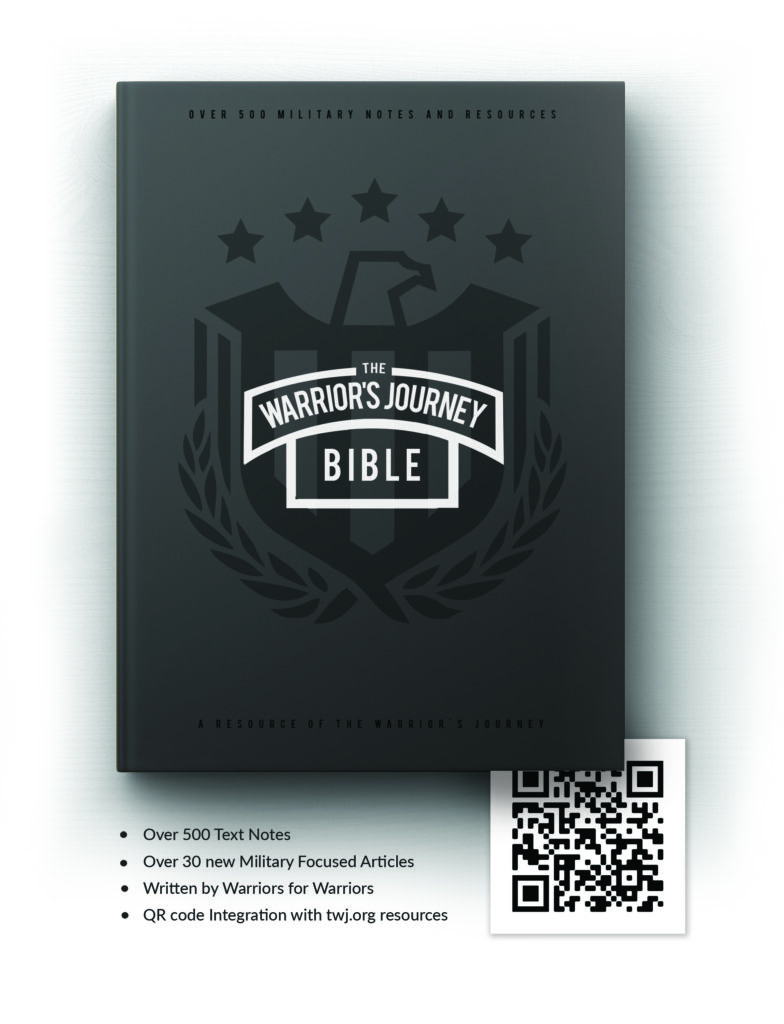 A New Opportunity
Through a partnership with Life Publishers and funding from The American Bible Society (ABS), we have been able to distribute over 200,000 free copies; however, our current inventory is below 800 copies and ABS funding is not available for future printing. TWJ is now looking for key partners to continue developing the product and help fund distribution to current warriors and veterans.
We're also working on redesigning for a new digital-first approach. The Bible now allows users to access all of TWJ's online resources through new articles, videos, and QR Codes.
We believe this new updated version of the Bible will help even more warriors find the help they need.
We are committed to offering The Warrior's Bible free of charge to any military member or veteran, including their family.