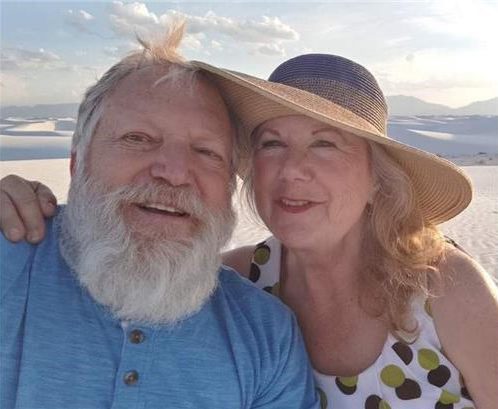 Chaplain Lieutenant Colonel David Causey
Chaplain Lieutenant Colonel David Causey, United States Army Retired, age 66 of Chadwick, Missouri passed away Thursday, October 13, 2022 in Cox South Hospital, Springfield, Missouri. He was born May 15, 1956, in Perth Amboy, New Jersey, the son of Merle and Elizabeth (Tilton) Causey. On May 15, 1976, David was united in marriage to Diane Schleyer.
David was a very loving, caring family man who was a good provider and a strong Christian spiritual leader. Family was important to David and he enjoyed passing his dedicated values to his children. David was also a gifted writer who published 5 devotional books, wrote over 2,000 articles for the Warrior's Journey and was a major contributor to The Warrior's Bible. He served the military community and was loved by his lower ranking soldiers and non-commissioned officers. David was a very humble man, well-known across the Army Chaplain Corps and proudly served his country as a member of the United States Army for over 31 years. David participated in multi combat deployments and enjoyed kayaking for keeping in shape and exercise.
David is survived by his loving wife, Diane; four children, Jonathan, Laura and husband Jason, Noelle and Matthew; five grandchildren Warrick, Avi, Isla, Idris, and Ronan; sisters Sue Foley and husband Joe, Jennie Savage and husband Andy; brother Merle Causey and wife Punyo; aunt Mary and aunt Sandra; other caring relatives and many friends. David was preceded in death by his parents.
Funeral services will be held 12:30 P.M. Thursday, October 20, 2022 in Barnes Family Funeral Home. Visitation will be 11:30 A.M. to 12:30 P.M. in the funeral home. Burial will follow in Missouri Veterans Cemetery with full military honors, Springfield, Missouri. Online condolences may be shared at www.barnesfamilyfunerals.com. The family suggests donations be made to The Warrior's Journey.
All proceeds go to help the ministry of The Warrior's Journey.