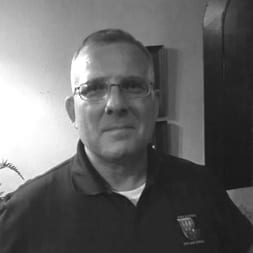 Dean Bonura
Col. Chaplain, US Army (Ret)
Dean Bonura, Chaplain, (Colonel), U.S. Army, (Ret.) has dedicated most of his adult life to military ministry, having served 35 years in the U.S. Army with nearly 30 years as a chaplain on active duty.  He holds degrees from Corban University (Magna Cum Laude), Western Seminary, and Gordon-Conwell Theological Seminary, where he earned the Doctor of Ministry degree. Dean served in a variety of staff positions throughout his Army career from battalion to Installation in the United States, Europe, and the Middle East. He served in such distinctive military units as the 101st Airborne (Air Assault) Division, the 3d Infantry Division (Mechanized), the 2d Armored Cavalry Regiment, and the 1st Armored Division with whom he deployed to Iraq in 2003-2004.  He also served with the 1st Corps Support Command during Operations Desert Shield and Storm in 1990-1991 deploying to Saudi Arabia and Iraq. He is the recipient of numerous awards including the Legion of Merit, the Bronze Star Medal, the Defense Meritorious Service Medal, the Meritorious Service Medal with eight oak lead clusters, the Noble Patron of Armor award, and the Chapel of the Four Chaplains Legion of Honor award.  He is also a life member of the Veterans of Foreign Wars.
Dean is the author of Beyond Trauma: Hope and Healing for Warriors, a Guide for Pastoral Caregivers on PTSD (2016), by WestBow Press, a division of Thomas Nelson and Zondervan. He has also been published in other articles: Dean Bonura, "Spiritual Patriots," Be Strong and Courageous: An Anthology of Sermons to Warriors, ed. David Reese (Washington D.C.: Office of the Chief of Chaplains, 2012): 67-75; Dean Bonura, "Combat Trauma, Resiliency and Spirituality," The Army Chaplaincy, Summer-Fall 2009, (Fort Jackson, SC: Department of the Army): 74-81.
He and his wife Denise have five adult children, three of whom served in the military and one who serves as a Department of the Army Civilian.