Partner
Military Missions Network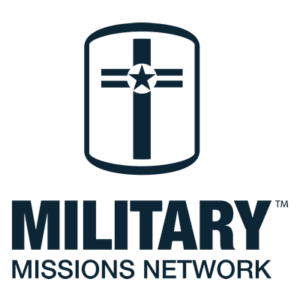 Learn More
The Military Missions Network are Evangelical Churches, Chaplains, and Ministries Collaborating for a Greater Synergy in Outreach and Ministry to Military Worldwide.
The Warriors Journey partners with the Military Missions Network to aid in connecting Soldiers around the world with Evangelical partners. and groups for establishing community and discipleship.
The MMN emerged from a common calling shared by evangelical Christians involved in the domain of missional military ministry. Parties connected through this network have embraced a shared commitment to the Great Commission of Jesus Christ and a mutual love for those living in the military culture. Relationships and partnerships between particular churches, chaplains and ministries linked through this network are based on voluntary associations, common convictions, mutual benefits, and shared goals. All such relationships and partnerships are initiated by individual parties.