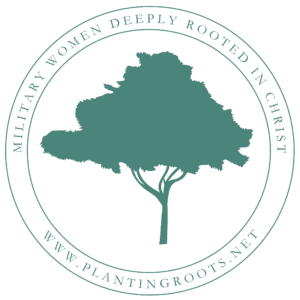 Learn More
Planting Roots' mission is to encourage military women to grow in their faith.
Military women, both those in uniform and military wives, desire connection, stability, hope, and joy. Dealing with multiple moves, frequent deployments, and questions regarding careers, Planting Roots still must continue to build marriages, raise children, develop relationships, and manage careers.
Some of the ways we do this are by building and fostering a community of military women through Christ-centered live events, engaging media channels, and our interactive website where we share our stories and conduct online Bible studies. They strive to reach women with the Gospel and to encourage believers to dig deeply, living out our faith in the place we are planted. We pray that through this effort military women will find the connection, stability, strength, and purpose in our personal lives, in turn building our marriages, families, and communities.