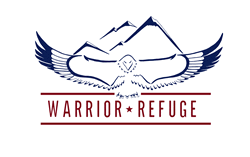 Learn More
Warrior Refuge and TWJ work hand and hand to minister and speak healing into the lives of Soldiers who are struggling.
The Warriors Journey identifies the needs of the Soldiers and acts as referral provider for recommending individuals who would benefit from the Warrior Refuge program.
Warrior Refuge offers veterans outdoor adventures designed to alleviate stress and build relationships like those forged through combat. Interacting with trained Christian counselors, veterans find themselves building relationships and sharing their stories while coming to understand the significant role God plays in each life. Warrior Refuge also works to equip believers for the end times ahead.