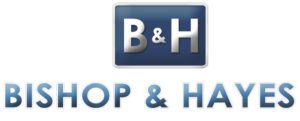 Learn More
Bishop and Hayes are a primary sponsor and partner with the Warrior's Journey.
They contribute heavily to our hosting of the annual TWJ Classic (our golf tournament). Additionally, they sponsor our Gold Star Scholarship.
Bishop & Hayes P.C. is a boutique auto injury law firm supporting Missouri, Oklahoma, Kansas, and Arkansas. They only handle auto accident cases. By focusing exclusively on this one important area of law, their attorneys are able to dedicate 100 percent of our experience, resources, and time to helping injured clients recover.