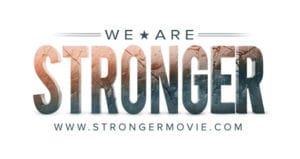 Learn More
WE ARE STRONGER is a faith-based movie exploring a veteran's battle with PTSD.
Reflective Media Productions is works with The Warrior's Journey, Mighty Oaks Warriors, the Amos House of Faith and many other organizations. Their prayer is to raise awareness of PTSD and the hope Christ offers for healing.
Reflective Media Productions' films, series, videos, and PSA's have a call to action at the end leading people to The Stronger Alliance website, a place to find Christ-centered resources, organizations, and online support groups. Our goal is to be a connector to those who need help and those who are ready to help. They are committed to using media to further His kingdom.