It is the most popular Hollywood musical ever made – The Sound of Music.
Talent in Context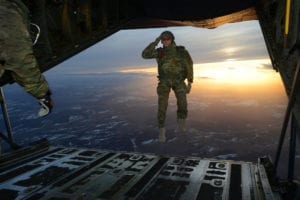 It has inspired tens of millions of people. This musical generated innumerable visits to the city of Salzburg, Austria (base of  the Von Trapp Family story). Even now it continues to fuel interest in the Von Trapp's thriving lodge near Stowe, Vermont.
But while hundreds of millions have seen the movie, far fewer know that the Von Trapp Family was a highly successful singing group in Europe before fleeing the Nazis in 1938. In fact, they became so popular that Adolph Hitler requested a performance from the group. They refused and promptly fled the country.
But after arriving in the United States success eluded them. Their somber, stoic style of performing classical European folk-songs did not appeal to American audiences. They barely survived from one performance to the next. Even after hiring an agent, who tried to get them to lighten up their presentation, audiences did not respond to their music.
Cultural Immersion
Then a very embarrassing event changed everything. During one of their typical somber performances, a fly flew right into Maria Von Trapp's mouth. This episode caused her to cough violently and it brought the song to a temporary halt. With teary eyes and a red face, Maria laughed and said, "It's never happened before – a fly flew into my mouth". Everyone – Maria, the Von Trapp Family, and the entire audience – laughed hysterically. The concert continued, but in a far more relaxed and interactive atmosphere. And the audience loved it.
From that moment on, the Von Trapp Family realized their American audiences loved interaction and lightheartedness in their concerts. They would continue it in all their performances. The result – the Von Trapp Family Singers became one of the most popular musical groups in America during the 1940s and early 1950s. Their notoriety led to a best-selling biography of the family, which was made into a popular motion picture (in Germany). Later the book became the basis for the Toni Award-winning Broadway play, and the immensely successful, Oscar-winning (5 Oscars) movie, The Sound of Music.
Behind the Scenes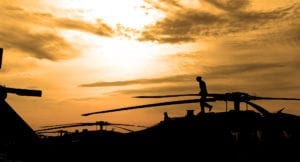 The play has been revived countless times in New York, London, Sydney, Stockholm, and Tokyo. The movie has continued undiminished in its popularity. It is second only to Star Wars and Gone with the Wind in the number of tickets sold. And this stunning success all began when a fly flew into Maria's mouth.
Sometimes we fail to see the possibilities that can arise from the painful or embarrassing events of our lives, from the disappointments and failures. But when we place our lives in the hands of the Lord, he will bless them, sanctify all the pain they contain and cause it deepen our relationship with Him and strengthen our faith. The Old Testament records that Joseph, after a life of rejection, obscurity, and disappointment, was able to say: "What you intended for evil, God intended for good" (Genesis 50:20). God does that. He turns our curses into blessings (Deuteronomy 23:5) and works all things together for our good (Romans 8:28).
Prayer
Dear Father in heaven, here and now I accept your lordship over my life. Guide and direct my steps. Please take all my sorrows, all my pain, and all my disappointments and work them all into something beautiful and good. Amen.
---