having an attitude of generosity and forgiveness helps to protect a marriage
She opens her hand to the poor and reaches out her hands to the needy. (Proverbs 31:20)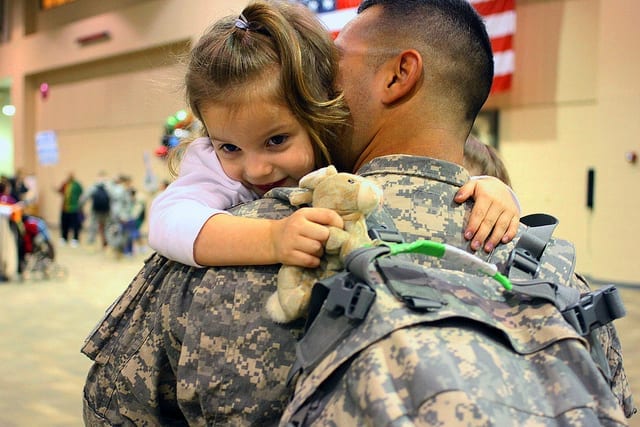 Did you know that the more generous married spouses are to each other, the happier they are? It is true. The National Marriage Project has confirmed that having an attitude of generosity and forgiveness helps to protect a marriage.1 Research also confirms that generosity within a marriage begets generosity outside of marriage. Couples who are generous to one another will in turn be generous to others.2
You can see this principle at work in the life of the Proverbs 31 family. A generous spirit was at work in this home. The wife was diligent and worked hard to provide for her family and prepare for her future, but she was not blind to those in need around her. She used her hands to work hard, but those same hands reached out to the poor and needy. She worked so she could give.3
Generosity takes many forms. The word poor in Proverbs 31:20 can apply both to the financial or emotional state of a person. The generous person extends a hand to give what they can out of their resources of time, talent, or treasure. A married couple needs to agree upon the amount of time, talent, or treasure they will share with others.
The ability to share some of your resources with others can only come when you are able to manage those resources. No indication is given that the Proverbs 31 woman ignored her family or other obligations. In addition to meeting their needs, she found ways to help those who needed her help. The generosity this family shared with others was an overflow of the generosity they shared with one another.
Respond
Have you seen the benefits of generosity inside and outside of marriage? What principles of giving do you find in these Scriptures?
Proverbs 11:25
Proverbs 19:17
Hebrews 13:16
2 Corinthians 9:7
Prayer for the Journey
Lord, I pray that my husband and I would be generous. Give us both the desire to budget our money and our schedules so we can give to meet the needs of others. Open our hearts to give out of the abundance of what you have given us in talent, time, and treasure. Amen.
---
1 Huffington Post, "Happy Marriages Require Generosity," 12/16/2011, http://www.huffingtonpost.com/2011/12/16/happy-marriages_n_1152080.html, accessed May 22, 2015.
2 W. Bradford Wilcox, "Does Marital Generosity Flow Outward?" January 28, 2011, http://blogs.nd.edu/science-of-generosity/2011/01/28/does-marital-generosity-flow-outward/#more-663, accessed May 23, 2015.
3 Duane A. Garrett, Proverbs, The New American Commentary: Ecclesiastes, Song of Songs, Vol. 14 (Nashville, TN: B&H Publishing Group, 1993), 250.