A few years ago the UK news agency, The Daily Mail, ran a feature on David Latimer's "bottle garden."
Trapped and Flourishing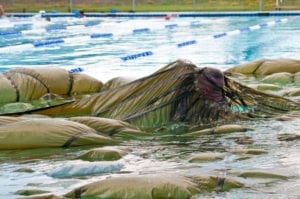 Back in 1960, David wondered how long a plant could live in a sealed bottle. So he purchased a 10-gallon globular bottle, poured some compost in, and planted a seedling of an indoor variety of perennial spiderwort. Then he poured in a meager quarter of a pint of water, sealed the bottle shut, and placed it in a room with plenty of light.
Without any ventilation, fresh air, or added nutrients, how long could such a plant last? Well, it's still alive – 57 years later! Only once in all that time has Latimer opened the bottle. In 1972 – twelve years into the experiment – he added a little more water, but nothing else since.
The plant has filled the full capacity of the bottle. It draws moisture through its roots and sunlight through its green leaves for photosynthesis. Moisture and waste oxygen are expelled through its pores. But where does its essential carbon dioxide come from?
Initially it came from the compost. But now it comes from the decomposition of its own fallen leaves. The oxygen it produces fuels the decomposition process. So everything is recycled in this self-contained mini-environment. The bottle garden is essentially maintenance free. Latimer only has to turn the bottle, so that all sides of the plant get sufficient light.
I thought about this article while reading the biblical account of Paul the apostle's imprisonment, which comprises nearly eight chapters in the Book of Acts (Acts 21-28). Paul was a man who had so much energy and traveled all the time.  How could he have endured being "bottled up" for a period of at least four years (Acts 25:27; 28:30)? Wouldn't those stifling conditions have crushed his spirit and plunged him into depression?
Thriving in Jesus Christ
Yet Paul found a way of being content in any circumstance. When he, from prison, wrote to the Philippians, look at what he said. He wrote, "for I have learned how to be content with whatever I have. I know how to live on almost nothing or with everything. I have learned the secret of living in every situation, whether it is with a full stomach or empty, with plenty or little. For I can do everything through Christ, who gives me strength" (Philippians 4:11-13).
Then, when writing to one of his "lieutenants," Paul said, "true godliness with contentment is itself great wealth.  After all, we brought nothing with us when we came into the world, and we can't take anything with us when we leave it. So if we have enough food and clothing, let us be content" (1 Timothy 6:6-8).
Through many hardships and deprivations, Paul simply realized that he could live on very little as long as the power and presence of Christ sustained him. In the same way God allowed the Israelites to experience thirst and hunger. He did this to teach them that all they really needed was God and His word (Deuteronomy 8:3).
A Renewing Mind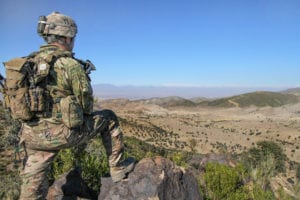 Through the leanest of times Paul realized God was enough to sustain him. Paul learned to make use of whatever freedom and time he had. He turned his cell into a sanctuary for prayer and worship. He constantly called out to God on behalf of the many churches he had planted. Paul even wrote multiple letters to those churches, some of which became part of the Scripture. Paul learned one of the greatest survival skills a man can learn – contentment. Like that plant trapped in a bottle, Paul could flourish even when trapped in prison.
Maybe you're in the middle of confining circumstances or you're wondering if you can possibly survive on so little freedom and pleasures. Possibly you're weighed down with work and family responsibilities, or you're saddled with the care of small children and you feel suppressed. Maybe you're in a literal prison and your life has come to a standstill. If so, reach out to the Lord in your confinement.
God will sustain you and give you wisdom on how to use what little freedom and time you have for the best possible good. And be faithful in the work He has called you to do within those suppressing circumstances.  Your Father who sees in secret will reward you openly in heaven (Matthew 5:12; 6:4, 6, 18; Ephesians 6:5-8; Colossians 3:22-24).
Prayer
Dear Father in heaven, here and now I acknowledge that You are in complete control of my circumstances and that through them You wish to prepare me for heaven. Help me, O Lord, to have faith in You and to be faithful in the work You've called me to do. Amen.
---
(Information from: http://www.dailymail.co.uk/sciencetech/article-2267504/The-sealed-bottle-garden-thriving-40-years-fresh-air-water.html)