What is most important on your PCS checklist?
I was glad when they said to me, "Let us go to the house of the LORD!" (Psalm 122:1)
While finding the right church is high on my PCS checklist, it can sometimes be like finding the right dress for an important occasion. I can look in ALL the shops, try on as many as possible, narrow it down to a few, and finally take one home wondering if the one left in the store was really the best one for me. There must be a better way to find a church!
For those who sang this Psalm of Ascent (Psalm 122)—there was only one house of God, and getting there was a difficult task for many of them. Although the trip to Jerusalem was demanding, the spiritual meaning and personal significance of God's house was so important that they joyfully made the journey. Jerusalem was where they experienced the joy shared as the community of God. At the house of the Lord, there was the special opportunity to worship the name of the Lord in his presence. Today as Christians who believe God is present everywhere, we can undervalue a moment of special encounter with God in corporate worship.1
We undervalue a moment of special encounter with God in corporate worship
Quickly locating and connecting with a local church is important to our relationship with God. Spiritual development as an individual and as a family can flounder if you finally find a church about the same time you get your next set of PCS orders.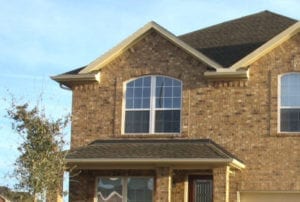 In your plan for finding a church or military chapel, you may want to consider the following suggestions:
Pray for guidance. God may want you at a specific congregation for a purpose.
Do a digital recon of church websites to find out what a church believes; learn about their structure of worship or type of liturgy, leadership, and programs to fit your family, and their community involvement.
If you are a member of a specific denomination, check with your denominational headquarters for churches in your area. Identifying a church's denomination simply by the name on the sign is getting harder to do.
Remember there are many good churches, but there is no perfect church. You probably have heard the quip, "If I were to find a perfect church, it would lose that status when I joined." Don't just try to determine if the church is right for you, but also ask yourself: "Am I right for this church?"
Respond
What challenges have you had in finding a church home after a PCS? God created you with gifts meant to be shared within the body of Christ. How do you actively search for a place to share your unique gifts?
Prayer for the Journey
Lord, thank you for the body of Christ. Fulfill your purpose in me and may my acts of service be faith-filled through your power. Amen.
---
1 Craig C. Broyles, New International Biblical Commentary: Psalms (Peabody, MA: Hendrickson Publishers, 1999), 450–451.