Just as spring seems to pass quickly and winter seems to drag on forever, some seasons of life may feel rushed while other seasons wear out their welcome
So when the king's order and his edict were proclaimed, and when many young women were gathered in Susa the citadel in custody of Hegai, Esther also was taken into the king's palace and put in custody of Hegai, who had charge of the women. And the young woman pleased him and won his favor. And he quickly provided her with her cosmetics and her portion of food, and with seven chosen young women from the king's palace, and advanced her and her young women to the best place in the harem. Esther had not made known her people or kindred, for Mordecai had commanded her not to make it known. And every day Mordecai walked in front of the court of the harem to learn how Esther was and what was happening to her. (Esther 2:8–11)
You only have to look at my front door to know the season. A decorative wreath clearly communicates spring, summer, fall, or winter. Throughout the year, the seasons come and go with distinctive conditions of temperature and length of day. These God-ordained changes mark the movement of time in nature.1
Seasons in a person's life are not so easy to define or designate. Institutions, people, or circumstances can all initiate a new season in your life. Institutions like the military may define a season when, based on your husband's age they say, "The season of your service is over, thank you very much." A wound on a battlefield can bring an unexpected season for you and your family with a beginning and end that you cannot predict by the days on the calendar. Financial circumstances can introduce a new season, whether by an unexpected windfall of gain, or an unexpected downturn of loss. A PCS move or a new job can initiate a new season for you. New additions to your family, a child starting school, or leaving for college—are all situations that can define a season of life.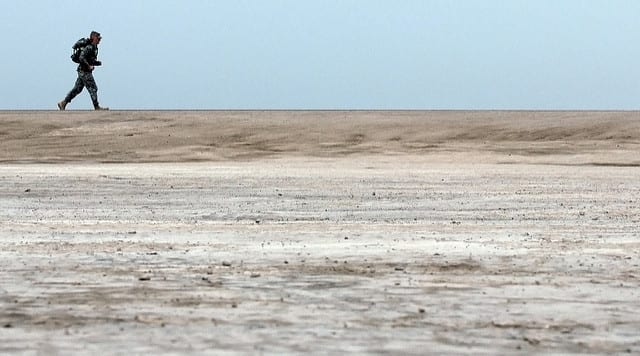 If we looked at Esther's front door we could determine the season she was experiencing, not from the color of her door hanging but from the presence and actions of her uncle Mordecai. While Esther was in a season of preparation to meet the king, Mordecai was daily at the front door of the harem court to see how she was and to make sure all was well. When Queen Esther was in a comfortable season of feasting, Mordecai's place at the front door allowed him to overhear a plot against the king that he passed on to Esther allowing her to gain favor from the ruler. Later, Mordecai's presence at the front door, while dressed in sackcloth, signaled the coming of an unwelcomed and alarming season of risk and potential death for Esther and the Jews.
Just as we cannot control the seasons of our life, Esther was not in control of the circumstances that marked her seasons. Take some time to read all nine chapters of the book of Esther—it is quite a story! This young Jewish woman ended up in the harem of the King of Persia. Through a type of ancient beauty pageant, the king chose her to be his new queen without knowing her nationality. Could God use a Jewish girl in a pagan palace? Esther's seasons in the palace were not by chance, and her purpose there would become clear.2
Just as spring seems to pass quickly and winter seems to drag on forever, some seasons of life may feel rushed while other seasons wear out their welcome. We cannot control when they start and when they end, but we can rest assured that God can bring purpose to each season. A fulfilled life results when we learn how to celebrate the good that God can bring in every season of life.
Respond
Seasons of life are not necessarily a result of age, but of circumstance. How would you describe your current season? Depending on the circumstances, entering a new season can be intimidating. Rather than dread a future season, determine to live with purpose in every season. Consider these questions when you navigate a new season:
What are the lessons to be learned in this season?
What are the blessings for which I should be grateful in this season?
What opportunities can I find to serve others in this season?
What does God want me to leave behind in this season?
Prayer for the Journey
Lord, help me to discern your purpose for the season of life in which I find myself. Like the psalmist, "I cry out to God Most High, to God who fulfills his purpose for me" (Psalm 57:2). Amen.
---
1 John E. Hartley, New International Biblical Commentary: Genesis (Peabody, MA: Hendrickson Publishers, 2000), 67.
2 Karen H. Jobes, NIV Application Commentary: Esther (Grand Rapids, MI: Zondervan, 1999), 55.