The United Press International reported the story about a Boston woman, Courtney Connolly, whose stolen wallet was returned by police.
Hardly news-worthy, right? Except that this wallet had been stolen eight years earlier (in 2009) when she was working with an acting troupe in Wellfleet, MA – a town on Cape Cod. Someone in that town recently turned the wallet into police. The police used a bank receipt in the wallet to track down Connolly who is now in nursing school.
What made the story all the more amazing is that nothing was missing from the wallet – not the credit cards, not her Social Security Card, not her driver's license, not her identity – not even her $141 cash. Nothing had been touched. It was all still there – as if the wallet had spent the last eight years in a time capsule.
In a society that increasingly believes whatever's not nailed down is free for the taking, what are the chances that Courtney would ever see her wallet again? Even more, what are the chances all the contents of the wallet would remain untouched after so many years – especially the cash? Nearly non-existent, right?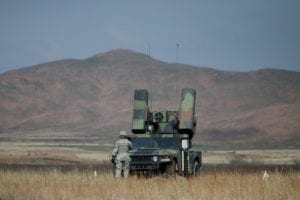 When I think of the contents of Courtney's stolen wallet – passing through the hands of thieves for eight years – I see a vivid picture of vulnerability. There is no way the cash, credit cards, and Courtney's identity could possibly survive a thief's grasping paws. Yet they all returned safely to their rightful owner.
And aren't there times when we feel equally vulnerable to accidents, injury, sickness, disease and death? Such frail creatures as we are virtually naked and defenseless apart from our technology – in contrast to so many other creatures that are armed to the hilt. Then place us in a combat zone, a busy highway, a hazardous workplace, or expose us to sickness and disease – and the odds against survival increase dramatically.
Yet, when we place ourselves and our loved ones in the loving and capable hands of the Almighty, nothing can by any means harm us (Luke 10:19). Look at what Moses declared in Psalm 91. "For God will deliver you from the snare of the fowler and from the deadly pestilence. He will cover you with his pinions, and under his wings you will find refuge; his faithfulness is your shield and encompassing armor. You will not fear the terror of the night, nor the arrow that flies by day, nor the pestilence that stalks in darkness, nor the destruction that wastes at noonday. A thousand may fall at your side, ten thousand at your right hand, but it will not come near you" (Psalm 91:3-7).
No matter how vulnerable you feel, God is your shield and encompassing armor. When injury, illness, death, or Satan try to grasp you – their grubby paws will not come near you. God will always keep you beyond their reach.
PRAYER:
Dear Father in heaven, into Your loving and capable hands I commit myself and those I love. When the odds seem stacked against me, please neutralize the odds by Your faithfulness and ensure our deliverance from all danger and harm, both now and forever. Amen.
---
(Information from: http://www.upi.com/Odd_News/2017/03/23/Stolen-wallet-returned-8-years-later-with-141-cash-still-inside/8791490300672/?utm_source=sec&utm_campaign=sl&utm_medium=4)