Complain sounds so much better than grumble, right?
Then Moses made Israel set out from the Red Sea, and they went into the wilderness of Shur. They went three days in the wilderness and found no water. When they came to Marah, they could not drink the water of Marah because it was bitter; therefore it was named Marah. And the people grumbled against Moses, saying, "What shall we drink?" (Exodus 15:22–24)
Wait a minute. Hold the presses. Didn't we just make a big deal about singing and celebrating? Forget about my tendency to do a quick about face from singing to grumbling; what about God's chosen people? God just delivered these folks from slavery and then brought them face to face with a water wall miracle. Do you find it ironic that these folks grumbled over water when they just saw what God did with an entire sea?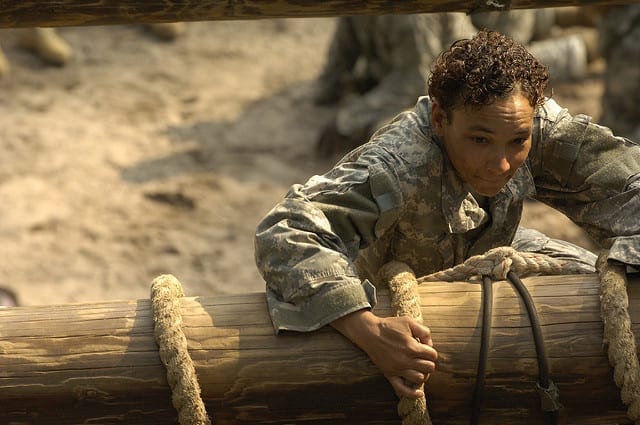 We often describe times of difficulty, discouragement, or spiritual dryness as a desert place. We may have just experienced a spiritual high, only to come face to face with the frustrations of life. I can personally testify that my most common response in these times is to complain and question God's goodness.1 Complain sounds so much better than grumble, right? Grumbling was also the response of the Israelites when their circumstances did not match up to their expectations.
Here is the thing: complaining is not necessarily a bad thing. Corporations, businesses, and even the military have systems in place to receive complaints in order to make improvements in their practice. However, the complaints of the Israelites had nothing to do with a desire to make things better. The complaints that came from their mouths were indicative of the lack of faith in God found in their hearts. Theirs was rebellious complaining.2
Sister, do not miss the profound lesson in the simple way this situation was resolved. Are you paying attention? Do you hear a drum roll? Here it is: The solution came in a simple piece of wood. Read it for yourself: "And he cried to the LORD, and the LORD showed him a log, and he threw it into the water, and the water became sweet" (Exodus 15:25a).
The answer to their complaints was right there all the time. They just needed the Lord to show them.
They just needed the Lord to show them
I don't know about you, but I would trip over that log. I would walk around that log. I might even pick it up and try to use it for decoration. I would not think to use it to change my circumstances. Without the Lord, the log would have just been a piece of wood on the path. With the Lord, the log became a means to bring refreshment.
When complaint moves to grumbling, it indicates my lack of faith in God to bring about a solution. Grumbling is a product of looking at my circumstances instead of looking to God.3 Desert places can test my faith and obedience, but God will guide me if I listen to him and walk in obedience to his commands (Exodus 15:26).
Respond
Think back through the past day and week and evaluate your attitude. Where would you fall on the grumble-meter if one is few grumble words and ten is many grumble words? What causes you to grumble? What might be the antidote for grumbling?
Prayer for the Journey
Lord, guard my mouth from grumbling. Guard my heart from begrudging. Guard my soul from withering. Amen.
---
1 Catherine Clark Kroeger and Mary J. Evans, editors, IVP Women's Bible Commentary (Downers Grove, ILL: InterVarsity Press, 2002), 36.
2 Peter Enns, Exodus: The NIV Application Commentary (Grand Rapids: Zondervan, 2000), 55.
3 Tom Hale and Steve Thorson, Applied Old Testament Commentary (Colorado Spring, CO: David C. Cook, 2007), 232.