Called handshake engines, they are nothing more than little Briggs and Stratton lawnmower motors with long shafts connected to them and propellers fastened to the ends of the shafts.
During the war, the United States government provided these engines for the Vietnamese people, and the motors with their distinct sound can still be found all over Vietnam. The people use them to propel their sampans, canoe-like boats, which are common modes of transport throughout Southeast Asia.
A Journey
As we started westward on the Vam Co Tay River toward Cambodia, the sampans were whizzing past us in every direction. It had been many years since I was injured here, but the pain and the memories never go away.
The old water taxi I rented was about 50 feet long and 10 feet wide. During the war, I would board old boats like this searching for Viet Cong—with my heart pounding and my M16 cocked and ready, I would search through the jam-packed boats. Carefully studying identification documents of each of the scores of people on board. I looked for any discrepancy that would give me a clue as to illegal travelers, communists in disguise.
Now I was back on a river taxi. There were no disguises anywhere in the country this day. They were all communists. I was not scrutinizing identification documents; they were scrutinizing mine.
Having paid the boat captain 400 U.S. dollars, which amounted to about two years' salary in Vietnam, the captain gladly gave me the entire boat—under his command, of course. My cameraman, the interpreter, my son, and I were its only passengers.
A Painful Past
We were on a journey into the interior of Vietnam, a journey back to where my face was blown off. Fingers were blown off. My ear, and my hair were blown off.
People have asked me many times since, "Why would you do that to yourself? Why go back to where you were injured?"
Laughing, I tell them I went back to look for my ear, that I wanted to find my thumb, and that maybe, just maybe, over by a tree I would find my eyelid and nose.
In reality, I was looking for my heart. I wanted to see what my feelings would be when put to the ultimate test of being there and remembering. Would I be filled with the love for that which I had sacrificed? Would I be filled with the hatred because of the immense price I had paid?
The captain beached the boat at the exact place where I was injured. I easily recognized the location by the bend in the river that was burned indelibly in my memory.
It had taken us a full day of traveling the jungle waterways to get back to the village where so much pain began for me. Before starting the trip, I had been told that I would be the first American to go back into that part of Vietnam since 1975.
What would happen when the people saw me?
What did happen changed my life forever.
Not An Old Memory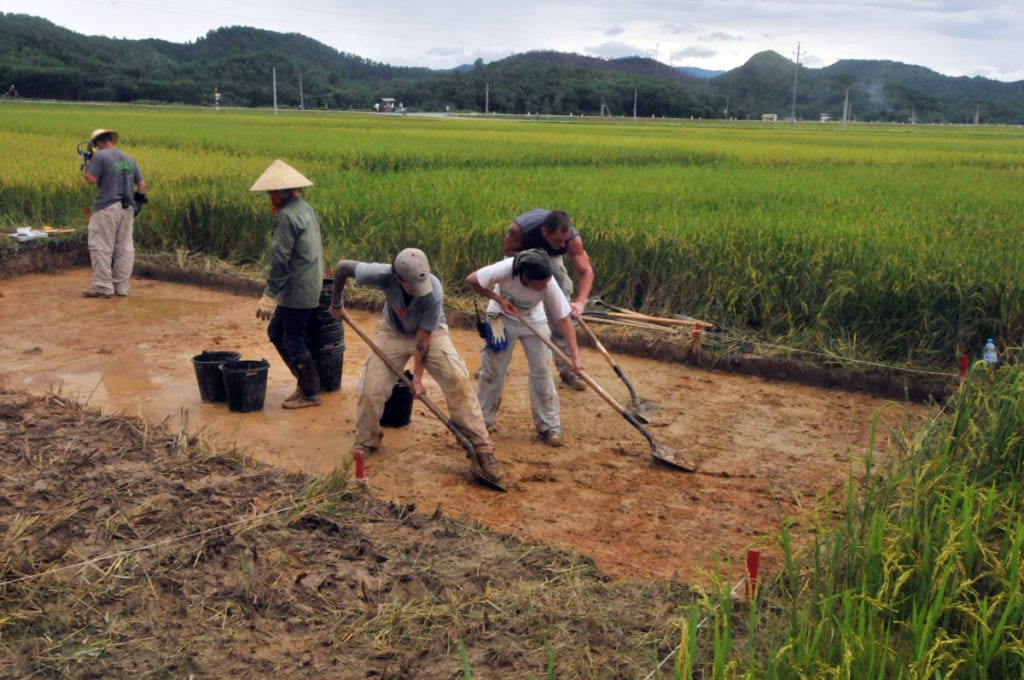 Just as we beached the boat, an old man stepped out of the tree line onto a worn path that led down to the riverbank. Our arrival surprised him, but his surprise had only just begun. My son, Matthew, looked just like I did during the war. His jaw has a familiar jut, his eyes the same shape and piercing blue color, his shoulders as broad as my own.
The old man looked at my son like he was seeing a ghost. Then he looked at me. A frenzy of words in Vietnamese poured out of him as he talked to my interpreter.
The interpreter looked at me, and with the same frenzy, exclaimed, "This old man says he knows you!"
Incredulously, I said, "He doesn't know me. It's been too many years."
"No, Mr. Dave, he does know you. He says you are Mop Det."
"Mop Det?" That was the nickname the children of the village had given me.
"Yes, Mr. Dave, he knows you. He thought you were dead! He saw you on fire, burning here, and he saw the helicopter come pick you up. He said every year they tell the children about Mop Det who died fighting for them. He says he is so happy you are not dead!"
I looked at my son as tears rolled down my face. Matt asked, "Dad, are you all right? Don't lose it now, and leave me in this jungle with no way back."
"I'm fine, Matt. I'm just overwhelmed that they remember. They remember the sacrifice and celebrate it every year. The fact that these people remember takes years of pain away. Because they remember, it is all worth it."
Meaningful Pain
Suddenly, like a divine revelation, I understood something I had never understood about Christ.
"Because this village remembers me, because they remember the sacrifice, my pain is no longer meaningless." It meant so much to me that they still remembered my sacrifice.
One day, Christ will come back and put His feet down on the bank of my river, and I will look at Him and say, "I remember You. And I've told my children about You, and we have remembered Your sacrifice."
He will say, "you've made My heart rejoice because you cared enough to remember My sacrifice. You have understood the significance of My pain."
I did not die for my country or for Vietnam, as those precious people in the village had thought, but I am prepared to die for what I believe in.
People ask me, "Is there anything worth dying for?"
If there is nothing worth dying for, and nothing greater or higher than myself worth sacrificing for, then the question is no longer, "Is there anything worth dying for?" The question is, "is there anything worth living for?"
Sacrifice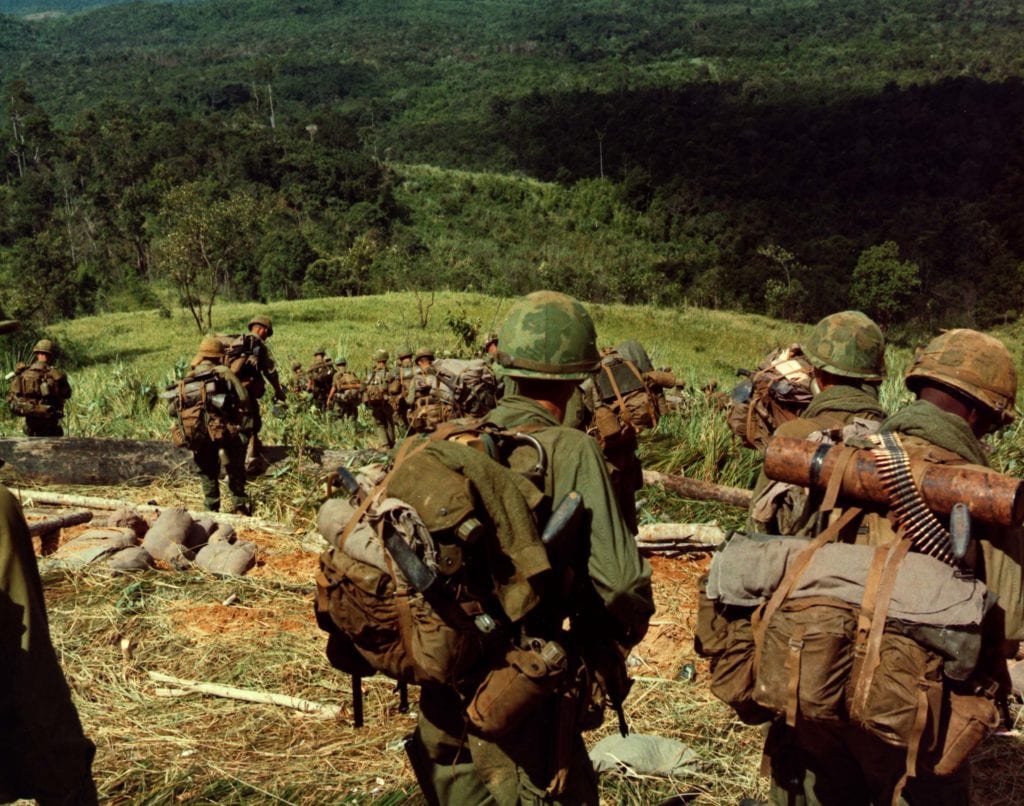 With everything in me, I believe there is something worth living for. Therefore, there is something worth dying for. The Apostle Paul said it so well in his letter to the church in Phillippi. "Whatever were gains to me I now consider loss for the sake of Christ. What is more, I consider everything a loss because of the surpassing worth of knowing Christ Jesus my Lord, for whose sake I have lost all things. I consider them garbage that I may gain Christ and be found in Him… I want to know Christ—yes, to know the power of His resurrection and participation in His sufferings, becoming like Him…"(Philippians 3:7–10 Today's New International Version).
So I will sacrifice my life by living for the young people of this nation, giving everything I have for this cause, so that the next generation may know Christ the way I know Him. That while they are still young, before they are maimed and scarred and wasted by sin, I can interrupt their slide to destruction by giving them something worth living for!
Something Worth Living For
I am with the Apostle Paul in this all the way. He continues in his letter to the Philippians, "I'm not saying that I have this all together, that I have it made. But I am well on my way, reaching our for Christ, Who has so wondrously reached out for me. Friends, don't get me wrong: By no means do I count myself an expert in all of this, but I've got my eye on the goal, where God is beckoning us onward—to Jesus. I'm off and running, and I'm not turning back"(Philippians 3:12–13 The Message).
I'm off and running, and I'm not turning back.
Is there something worth living for? Oh, yeah.
is there something worth dying for? You better believe it.
His name is Jesus!
---