I want to be a military wife that fights for her joy. I want to be the kind of woman that sees the silver lining, that views the cup as half full, that remains hopeful. However,  the realities of this military life make that HARD!
There are so many details of this life that attempt to rob me of my joy.
The unpredictability…
The frequent moves…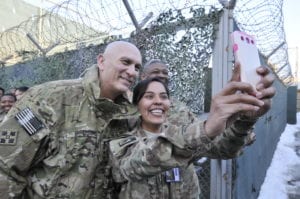 The deployments, training, and long work days…
They say it's possible to thrive, but all I seem to do is fight.
As a military wife, I'm lonely.
I'm tired of starting over.
I'm weary from being both mom and dad.
Sometimes this life is hard.
But I want to be the woman that keeps fighting for her Joy.
So, I'm including Jesus into my battle plan. I'm holding on to the truth that He is my source of joy and strength. He will go to battle with me. That no matter what comes my way, God has a plan to use it for my good. It is through my struggles that He is strong. He makes a way. He provides. He gives me what I need in those moments where I am too weak to take another step.
I'm holding on to the truth that God is Good. He helps me fight for my joy. Even when life leaves nothing to be happy about, I can find Joy in His presence. I can hold on to hope during the darkest night. When I walk through that deep valley
, He will comfort and protect me. Happiness is fleeting, but Joy can always be found.
I've learned that this life may be hard, but I don't have to do it alone.
God is with me and He's with you, too, Military Wife.
We can thrive in this life, because of Jesus.
He is our ultimate source for everything we need.
He is our friend, when we are lonely.
He is there to listen, even when it's 3am.
He is our strength, when the weight of the world is on our shoulders.
He is our Healer, when our bodies ache and struggle.
He is our Provider, when we aren't sure how we will make it to pay day.
He is our Comfort, when we are feeling broken.
His is our everything, if we allow Him to be.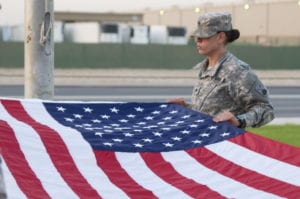 Military Wife, I know what you are walking through seems impossible, but don't let the struggles of this like steal your joy. Instead, be determined to fight for your joy. Will it be easy? No. Will it be messy? Absolutely. But keep fighting, keep moving forward, keep inviting Jesus into the messy and hurting paces of your life. You can do this life and you can do it well.
Keep fighting. Your Joy is worth fighting for.
---