On too many days than I care to count, my self-talk begins, "Brenda, you really should be farther along in your spiritual walk." Or, "Brenda, this is not something that should upset you!" Or, "Brenda, you should be able respond to this challenge without so many doubts about yourself."
Do you see the common denominator in all my "shoulds?" Me. I'm the common denominator. Each struggle begins and ends with me, my response, and subsequent effort with the focus on failure. Y'all, I really should be farther along!
From Failure To Freedom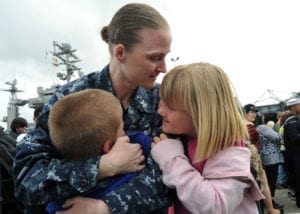 The apostle Paul writes in 2 Corinthians 3:17, "Now the Lord is the Spirit, and where the Spirit of the Lord is, there is freedom."
The freedom to which Paul refers is not a license to be free from accountability. Paul writes of freedom that transforms me from a self-focused failure into a person who reflects the glory of Christ. 
"But we all, with unveiled face beholding as in a mirror the glory of the Lord, are being transformed into the same image from glory to glory, just as from the Lord, the Spirit" (2 Corinthians 3:18).
Did you catch that this is not a completed process? I can get stuck on not meeting the goal or feeling like I should be farther along. Praise God, Scripture declares transformation as a process of one degree of glory to another. That tells me I should not be surprised when doubts arise. (Yes, there are some sanctified "shoulds!") When the transformation process feels like I've only moved forward one-tenth of one degree, it helps to ask myself where I would be without him. 
From High-5 To Embrace
True freedom is living and walking in the Spirit. This happens for me as I read and study God's Word and allow him to direct my thoughts, strengthen my emotions, and help me do the right thing.
Too often I view the Spirit as being with me and every now and then I turn around to give him a high-5. Walking in the Spirit is not reaching over for a high-5 but allowing the Spirit to take my hand to guide me. No, I don't want a Holy Spirit high-5, I want a Holy Spirit embrace!
How to Be Free from "I Should":
Here are some things that have helped me when "I should" holds me hostage: 
Acknowledge your own limitations and recognize where you would be without the Holy Spirit's work in your life.
Trust the Spirit through prayer as you begin each day, asking him to guide you.
Recognize the Spirit is not just beside you, but He lives within you.
Give credit for any good in yourself to the Spirit of God. 
Your Turn: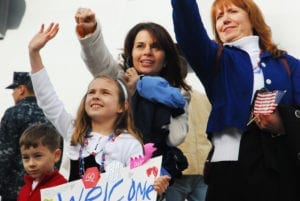 In her book, Free of Me author Sharon Hodde Miller refers to Old Testament figures Moses and Jeremiah and their struggle with self-confidence and personal weakness. Read their stories and you can imagine Moses saying, "I should talk better," or Jeremiah saying, "I should be more mature."
Miller writes that God did not respond to these men and their struggles with self-help talks as we do so often with one another today. She points out that God did not affirm their leadership, talents, or gifts. He didn't give them a hug, praise their efforts, or speak encouraging words over them. She concludes, "God didn't do any of those things, but instead he changed the subject. God affirmed his own strength, his own leadership, his own self."
Why? Because the outcome did not rest upon human ability but upon the greatness of God. The transforming Spirit of God frees me from the "I should" syndrome that depends on me and my effort and releases me to see and trust God's greatness.
What are some of the "I shoulds" that can hold you captive?
How has God used military life in the process of your spiritual transformation?
Prayer:
Dear Lord, show me what is holding me captive. Free me from worrying about "I shoulds" and doubts. Remind me of your Spirit and how he is guiding me and walking beside me. Amen.  
Additional Resources:
Free of Me by Sharon Hodde Miller
You are Free by Rebekah Lyons
---