Can you imagine giving a boy his own ocean-going ship? Or, a girl her own adult wedding gown, trousseau, and luxury house?  Or, giving a toddler his own interstellar spacecraft?
Are You Ready?
What's wrong with those gifts?  Nothing is wrong with them.  They're wonderful, expensive, and desirable.  But they're too great for the child.  He's inadequate for them.  He cannot possibly understand or appreciate their worth.  And they're beyond a child's power to receive or enjoy?
But that's not the end of the story.  For the time will come when the child is grown to adulthood and is trained and skilled to use and benefit from those gifts.
Think of a king who offers his infant son his scepter, crown, titles, wealth, and domain.  Aren't they beyond his power to receive and enjoy?  But the infant will grow into a man and he'll be groomed, educated, and trained by his father to rule.  Then he'll be ready to receive them.
Perfect Timing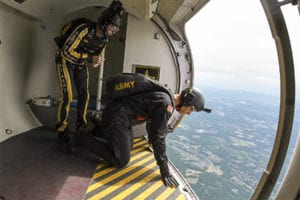 I thought about this recently while reading the opening of Paul's letter to Titus.  "Paul, … an apostle of Jesus Christ, to build up the faith of God's elect and their knowledge of the truth that leads to godliness, in the hope of eternal life that God, who cannot lie, promised before time began (literally, "before times eternal")" (Titus 1:1-2).
God promised eternal life before time began?  Have you noticed a little problem with God promising of eternal life before we even exist?  God promised us eternal life before we were around to know about it, claim it, or receive it.  But that's OK.  You see, when God gives the promise of eternal life – and all the countless blessings that accompany it – it won't expire before we appear on the scene to claim it.  God keeps all these wonderful blessings safely in store for us until we're ready for them.
But there's another difficulty we have with the promise of eternal life.  We must be immortal to receive it.  We are mortal and destined to perish.  What good is God's promise of eternal life if we cannot live long enough to enjoy its first day?  Indeed, what good was it to Abraham when God gave Himself to him as his possession and reward (Genesis 15:1)?  Abraham was a frail, little old man at the time.  How could he ever receive or enjoy God?  God's glory would incinerate poor Abraham.  His presence would blow him away.  God's eternity would wear out Abraham in a second – unless God made Abraham adequate to receive and enjoy Him.
Growing in Character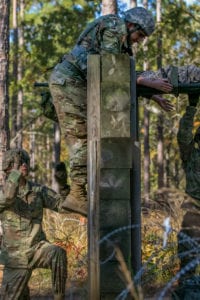 Yes, this is exactly what God does for us.  Whatever He promises, He also makes us capable of receiving.  This was the basis of Jesus' answer to the Sadducees who debated with Him over the resurrection (Matthew 22:31-32).  According to Jesus, God gave Himself to Abraham, Isaac, and Jacob.  Therefore, hundreds of years after their death He could still say, "I am the God of Abraham, the God of Isaac, and the God of Jacob."  How could the Immortal God give Himself to them unless He made them capable of receiving Him – i.e. making them immortal (1 Corinthians 15:53)?
Presently, we are frail and sinful – totally unfit for heaven.  But God, who promised us heaven from the foundation of the world (Matthew 25:34), will make us fit for that glorious place.  "Those He foreknew He also predestined to be conformed to the image of His Son, that He might be the firstborn among many brethren.  And those He predestined He also called; and those He called he also made righteous; and those He made righteous He also glorified" (Romans 8:29-30).
Remember the infant prince whom the king will grow and groom into a capable ruler, able to wield royal authority?  God will do the same for us.  He who began a good work in us will perfect it until the day of Jesus Christ (Philippians 1:6).  He who saved us will also sanctify us and ultimately glorify us in heaven – making us able and fit to know and enjoy God forever.
PRAYER
Dear Father in heaven, as You are committed to making me capable and fit to receive and enjoy Your promises of heaven and eternal life, please remind me of my need to cooperate with Your Holy Spirit as He jealously strives to make me holy and fit for heaven.  Please make me hungry and thirsty for righteousness and soften my heart so that it is tender, responsive, and obedient to Him.  Through Jesus Christ, Amen.
---
Photos:
-https://www.flickr.com/photos/soldiersmediacenter/47067864284/
-https://www.flickr.com/photos/soldiersmediacenter/30826216167/