First discovered off the Galapagos Islands of the Pacific in 1980 – and later off the coast of Costa Rica, the Pompeii worm displays some amazing abilities…
Bearing the Elements
…It is one of the most heat-tolerant animals on the planet.  The Pompeii worm only makes its habitat among the hydrothermal vents of the ocean floor.  With a length of only five inches this pale gray worm sports red tentacle-like gills that protrude from its head.  Most of its body is covered in what appear to be bristles.  Actually these "hairs" are colonies of millions of bacteria.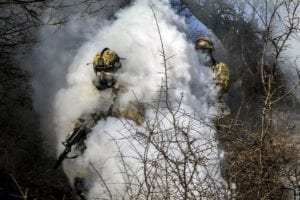 The Pompeii worm builds a paper-thin tube (its home) on the outside of chimney-like formations called "black smokers."  These black smokers spew super-heated mineral-rich water, reaching temperatures of 750 degrees (F) at depths up to 10,000 feet.  Because of the tube's connection to the black smoker, the inside of the Pompeii worm's tube will be a scalding 176 degrees (F).  Though the worm lives within the tube, it pops its head out in order to breath and catch minerals which it converts to energy.  Though water inside the worm's tube is scalding hot, the water its head projects into is a pleasant 72 degrees (F).
How does the Pompeii worm withstand such hot temps inside its tube?  How does it manage the dramatic temperature difference between its head and its body?   Scientists believe that the bacterial fleece helps insulate the worm against the scalding temps inside the tube.  At the same time the worm secretes mucus from its body, which the bacteria feed upon.  Researchers also suspect that the Pompeii worm uses its gills to dissipate heat from its body into the much cooler surrounding waters.
Self-Control
You know, many servants of Christ display a calmness which others may misinterpret as an "uncaring" or "not serious enough" attitude.  But these servants of Christ are dead serious about life's problems.  In fact, they're so serious that there's often a fiery hot volcano inside them – which they work overtime at subduing.  Yes, they are plagued by fears and concerns, just like the rest of us.  But they've learned to master them, rather than erupting them all over everyone else.  They've learned a system of dispelling heat in a calm and controlled manner – usually by casting their care and their burdens upon the Lord Jesus Christ (Psalm 55:22; 1 Peter 5:7).  They regulate their internal turmoil by calling out to God, rather than pour their fears out on God's people.  They use the promises of God, contained in the Bible, to speak peace to the storm that rages within them.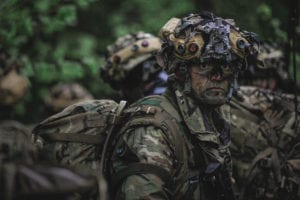 Because of this people have no idea of the internal pressures with which they cope.  They may come across as calm, even flippant.  Yet they've fought a serious battle against their own fears so they can encourage the faith of others.
Christian believers need to stop trying to shock each other with bad news.  Instead of vividly painting the worst-case scenario of catastrophes befalling the earth, begin quoting God's promises of divine protection.  Losing our cool and freaking out over our fears is behavior characteristic with a wimp.  Subduing our own fears and encouraging the faith of others is a true display of strength.
"Do not fear, for I am with you. Do not anxiously look about you, for I am your God.  I will strengthen you.  Surely I will help you.  Surely I will uphold you with My righteous right hand" (Isaiah 41:10).
PRAYER
Almighty and loving Father, please help me to subdue my fears and to speak peace to the storm that rages within me by using the infallible promises of Your word.  Grant that I will not sow fear and panic among my brothers and sisters, but faith.  Help me to be an instrument of Your peace.  In Jesus' name. Amen.
---
Photos:
-https://www.flickr.com/photos/soldiersmediacenter/26099020808/
...or ( https://www.flickr.com/photos/soldiersmediacenter/39538600574/ )
-https://www.flickr.com/photos/soldiersmediacenter/40904038053/
(Information from: https://en.wikipedia.org/wiki/Alvinella_pompejana; https://en.wikipedia.org/wiki/Hydrothermal_vent#Black_smokers_and_white_smokers)