On March 30th, 2020 it was reported that a concerned citizen called the Liverpool Police to inform them that the Hot Water Comedy Club was violating a Covid-19  "no assembling" rule…
Wake-Up Call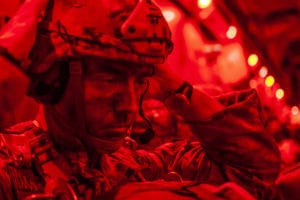 …They were broadcasting their live show, featuring comedian Paul Smith.  And there was most definitely a large audience present.  The Liverpool police responded in force.  Twenty police officers converged at the main entrance of the Comedy Club to stop the show and escort everyone out of the building.
But when they arrived all the theater lights were out.  The front doors were locked.  And it looked like not a soul was inside.  The police reported this to headquarters, who telephoned the station that was broadcasting the Comedy Club's show.  The station informed them that they were broadcasting a pre-recorded show – from three weeks earlier.
Think about it.  Twenty Police officers responded to something that happened more than three weeks earlier.  Yes, it was being replayed in the present – but it happened weeks earlier.  Yet, it brought a squad of angry officers to the front door of the perpetrator.
Replay or Delete?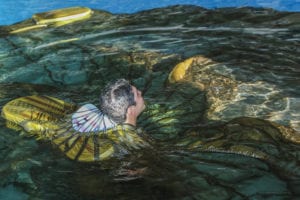 You know, something like this happens in our minds every day.  An event – someone's crime against us – which happened long ago is replayed in our mind and it evokes an angry response within our hearts.  Our mind vividly replays the old offence again and again.  And each time an angry army of policemen emerges in our emotions, responding to something that isn't happening now, but took place years before.
How do we respond to these replays of hurtful words and deeds that keep haunting us and evoking anger in our hearts?
First
We turn to God and confess our anger and our helplessness to overcome these haunting memories and the anger they evoke.  Now, some people think it's a defeat or a lack of faith if we admit our weakness and helplessness before God.  This is silly.  Paul boasted in his weaknesses and freely admitted them.  He did this so that the power of Christ might rest upon him (2 Corinthians 12:9).  "For when I am weak," said Paul, "then I am strong" (2 Corinthians 12:10).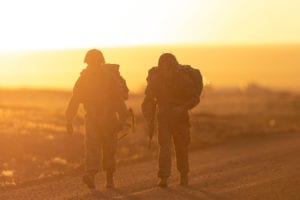 And look at the saints in the Bible who freely admitted their powerlessness to God.  Abraham considered his own body as good as dead, "without wavering in his faith" (Romans 4:19).  Jehoshaphat had an enormous army (2 Chronicles 17:14-19).  Yet he told God that he and his kingdom were "powerless" before the invading enemy (2 Chronicles 20:12).  We admit our weakness only to make way for God's power to flow into us and our situation.
Second
We forgive the person who's hurt us.  We let go of the offense and cease to keep the offender under our thumb.  Remember, when we forgive it is for our benefit, not the offender's.  Holding onto bitterness and saving it as "ammunition" to use in future fights is like keeping a gram of Uranium-235 in your pocket.  It will kill you long before it hurts anyone else.  Nothing poisons body and soul like bitterness.  It is self-consuming.  And what it does to your body and soul is nothing to what it does to your relationship with God.  Jesus solemnly warned us that if we do not forgive others, our Father in heaven will not forgive us (Matthew 6:15; 18:21-35).
Third
We remember what our Lord has suffered. "Consider Him who endured such hostility from sinners against Himself, lest you become weary and faint in your hearts" (Hebrews 12:3).  Have others abused you?  Just think of the abuse Jesus must have suffered when the Roman soldiers took custody of him.  Doesn't He understand my personal experience, what I have suffered?  "For we do not have a High Priest who cannot sympathize with our weaknesses, but one who was tempted in every way as we are, yet without sin" (Hebrews 4:15).  Yes, the very best person to talk to and to ask for help is the person who's experienced the same suffering.   "For since He Himself was tempted by what He suffered, He is able to come to the aid of those who are tempted" (Hebrews 2:18).
The Master of Resilience
This is how God the Father "perfected" Jesus as our Savior.  He subjected Him to all the sorrow, all the pain, all the rejection, and all the abuse which we ourselves suffer in this life (Hebrews 5:8-9).  This is why meditating on the sufferings of Jesus has been a source of comfort, encouragement, and strength for persecuted saints through all the ages.
Paul looked upon the afflictions believers suffer as "the sufferings of Christ."  And he stated, "Just as the sufferings of Christ are ours in abundance, so also our comfort through Christ is abundant" (2 Corinthians 1:5).  As we run this spiritual race, there are all sorts of hazards that can weigh us down and sideline us.  Bitterness is a big one.  So, let's fix our eyes on Jesus, who was wounded, abused, and betrayed as no one ever was (Hebrews 12:2).
Finally…Pray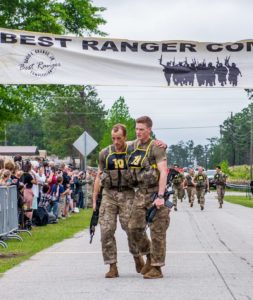 We pray for those who've sinned against us.  What did Jesus do as His tormentors were crucifying Him?  Isaiah 53:12 and Luke 23:34 tells us that Jesus prayed for them.  If we are parents, then we should understand the dilemma our heavenly Father Himself is in.  Yes, it grieves Him when His children hurt each other.  But He does not hate or destroy the offenders, for He still loves them.  He'll comfort, heal, and compensate the one who is offended – if He can ever get their attention.  But He is most pleased when His children love and forgive each other.  If we will pray for the blessing, salvation, and well-being of those who've wounded us, God will bring healing into our hearts.  And He can restore all that this life takes away (Joel 2:25).
Now, keep in mind, this is not a once-for-all practice.  Those vivid replays of offences against us will come again and again.  So, we must turn to God again and again.  But, as praying and turning to God becomes as natural to us as breathing, those "replays" will become fainter and fainter.  They will eventually fade away.  And in heaven, God will forever wipe away all tears, heal our hearts, and remove the very memory of all crimes committed against us.
PRAYER
Dear Father in heaven, let the pain and hurt of this life only serve to drive me into your loving and healing embrace.  Help me, dear Father, for I am powerless against this double-edged sword that both hurt me and continues to haunt me.  May the sufferings of Jesus play vividly in my mind, rather than the offences I've suffered.  Please take all the bitterness that has poisoned my heart and replace it with Your love, joy, and peace, through Jesus Christ. Amen.
---
Photos:
-https://www.flickr.com/photos/soldiersmediacenter/48086445361/
-https://www.flickr.com/photos/soldiersmediacenter/48727662047/
-https://www.flickr.com/photos/soldiersmediacenter/47001753554/
-https://www.flickr.com/photos/soldiersmediacenter/33793179398/
-https://www.flickr.com/photos/soldiersmediacenter/40656012153/
(Information from: https://www.upi.com/Odd_News/2020/03/30/Police-responding-to-shut-down-comedy-show-find-it-was-pre-recorded/8021585598825/?sl=5)