"We all fell to the ground, and I heard a voice saying to me in Aramaic, 'Saul, Saul, why do you persecute me? It is hard for you to kick against the goads.' Then I asked, 'Who are you, Lord?'" (Acts 26:14-15)
Your Purpose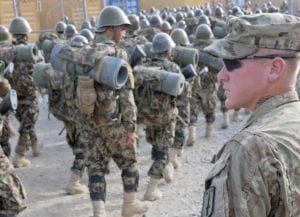 Our Creator has made each one of us for a purpose. It is our responsibility to discover that purpose and fulfill it. The storms of life can cause serious damage, but they can also motivate us to sharpen our focus, find our purpose, and accomplish it.
By now, in reading this devotional I trust you are starting to be convinced that stress is not all bad. Nor is trauma or crisis. Suffering, by God's design, is one of his most useful tools. But we have to believe that and respond in the right way. Though I don't know you personally or begin to be familiar with your life or present circumstances, I believe God has designed an amazing future for you. You may be a young Sailor, a WWII Veteran, a Military brat, or a civilian working for the Department of Defense- God's plans for you are good plans, plans with hope and a future.
God's Plan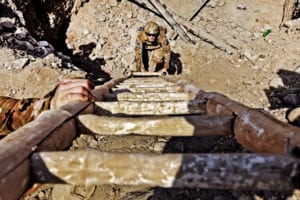 My statement requires one qualification: I'm talking about God's plans, not your plans or my plans. It's quite conceivable that they are one and the same. If that's true, wonderful! If not, we must continue to engage in serving God and trying to discover or rediscover what God wants us to do.
This devotional has focused on dealing with stress and hard times. Is it possible to discover God's plan and purpose for our lives during times of turbulence and even chaos? Wouldn't it be better if we let things calm down and take this thing much more slowly? Maybe, but often it doesn't work that way. More frequently, God uses periods of crisis and confusion to get our attention, sort some things out, and get on the path of doing God's will. We usually don't figure this out on our own. The Lord knows this and provides a divine shove to move us in the right direction. And He does this in his perfect timing, not ours.
Context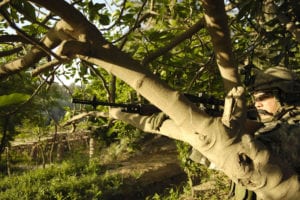 The verses at the beginning of this story refer to Paul, the great missionary whom God chose to take the Gospel message beyond Israel to the rest of the world. At the time of his incident, Paul was still called Saul. Verse 15 records the question Saul asked God on the day that the Lord decided to rock his world. The question? "Who are you, Lord?" You see, at the time Saul asked this question he thought he was on a mission for God, a mission designed to stamp out a cult whose leader was Jesus.
The members of this group were spreading all sorts of religious lies and heresies that opposed the teaching of the top Jewish leaders. Saul was on his way to Damascus in Syria to arrest a few more of these zealots before they got out of control. Only one problem: Saul didn't have a clue as to what he was really doing. So God decided to give him a shove.
The Divine Shove
As Saul neared Damascus, a bright light appeared, so bright that it knocked Saul to the ground. Then a voice spoke to him, "Saul, Saul, why do you persecute me?" At this point, Saul asked his question: "Who are you, Lord?" The answer was not what Saul expected. "I am Jesus, whom you are persecuting." But Jesus wasn't finished speaking. He issued Saul some new marching orders: "Now get up and go into the city, and you will be told what you must do."
No explanation from Jesus. No big picture overview to provide Saul with context for the situation. Just go to Damascus and await further instructions. And did I mention that Saul was now blind? A great start to his new ministry. Confusion, bewilderment, disorientation- all the stress you could possibly imagine. Not to mention that Saul suddenly realized that his service for God had been routed in the wrong direction. Quite a revelation.
Obedience & God's Will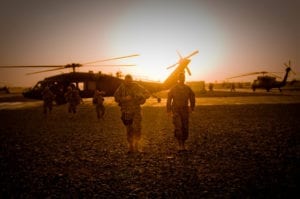 Saul obeyed the Lord. His world turned upside down, inside out. But now he was headed in the direction of God's will. In the near future his name would change to Paul and he would become a great leader of the newly birthed Christian faith. The Lord would choose Paul to author approximately twenty-five percent of the New Testament. But it took a storm to get Paul's attention and get him moving in the right direction.
It took getting into Paul's personal space and shaking him to his very foundations. And throughout the remainder of his life and ministry, it required the Lord's encouragement and guidance because the Lord had purposed some extremely difficult missions for him to do. To the natural eye, Paul's life didn't end well- beheaded in a Roman prison. In God's sight, though, Paul brought glory to God. He fought the good fight and finished well.
The Finish Line
Finishing well? Isn't that what we all want to do? To know that we have lived a life that has served God and man, and really counted for something. The truth is that any of us can do this. It is absolutely what the Lord wants for your life.
So get ready! Your future begins now.
It will be exciting and loaded with good things- satisfying and useful things that will bring contentment to your soul. But don't misunderstand. There will likely be stress, and plenty of it. There will be dark times, hard situations, and moments of confusion and doubt. It all comes with the package deal of selling ourselves out to Jesus. It's a deal you can take or leave. I highly recommend you take it and run with every ounce of energy and commitment you can muster.
God will run with you, from now and throughout eternity.
---