Recently I took a trip to the Southwest. My purpose was to spend some quality time with God. I also wanted to escape all the noise from the world (e.g. media clamor over the election, news of Covid-19, family problems, etc.).
I made an excursion to Carlsbad Caverns in New Mexico. There I walked through the natural entrance of the cave and descended 750 feet down to the bottom. I thought of how much rock there was between me and outside world. Surely, this was enough to insulate me from this world's madness and pain.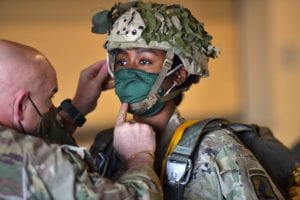 But it wasn't. No matter how much I tried to separate myself from the painful outside world, it didn't work. In fact, as I tried to absorb and enjoy the solitude of the cave, thoughts of old injustices surfaced in my head and evoked anger in my heart. I became so angry that I struck the path with one of my walking poles. In my head I was "settling an old score." Yes, no matter how far away, both in time and distance, I had come from those injustices, they were still a source of pain.
It's depressing. I can't escape the things that cause me pain, because they reside within me. I've got tons of emotional baggage (or garbage) from the past inside me. And everywhere I go I bring myself. And most times it takes a sustained effort to subdue the emotional storm that rages within.
There are things, however, I can do to find relief. On this particular day, I thought about Jesus' own sufferings. Just think about the injustices committed against Jesus: the slander, rejection, physical and verbal abuse, unprovoked hatred, humiliation, torture, and crucifixion. And then, there upon the cross, He suffered the unquenchable wrath of God – all of it undeserved.
And many of those sins for which Jesus was punished were injustices committed against Him. Yes, the lies told about Him, the beatings He received, and the unjust condemnation He received – He was punished for those things as well. He suffered doubly. Can you imagine being raped, then suffering the rapist's punishment? That's what Jesus experienced.
In the light of Jesus' sufferings, mine always pale by comparison. That's why the Bible tells us, "For consider Him who endured such hostility from sinners against Himself so that you will not grow weary and lose heart" (Hebrews 12:3).
And when I allow those old wounds to drive my thoughts to Jesus, they take on a redemptive value. For then my suffering puts me into closer fellowship with Him. "For we do not have a High Priest who cannot sympathize with our weaknesses, but one who was tempted in every way that we are, yet without sin" (Hebrew 4:15). If I allow it, suffering will always drive us back into the loving arms of Jesus, who alone can understand my pain.
That day in the cave, I found relief from old wounds by remembering the wounds inflicted on Jesus. It gave me peace and reminded me that Jesus knows exactly what I am going through.
Many of those old wounds came from a sustained emotional battering over a period of decades. Being blasted because of my gender, color, size, personality, and the sound of my voice made me an angry and envious person.
How do I find relief from those old wounds? I fly into God's healing embrace. I meditate on how God knit me together in my mother's womb. Yes, it's true that God used our parents to bring us into existence. Yes, their own genetics determined our physical features and the predispositions of our personality.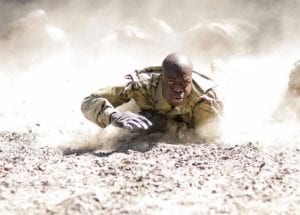 But God is the one who placed us in our particular family. God is the one who determined where and when we would appear on this planet. Therefore, none of us takes up space on earth by our own choice, but by God's. None of us is responsible for our own physical color and features, God is. None of us chose our own psychological attributes, God did. And even though we may hate who we are, God loves the way we are. Why wouldn't He love us the way we are? He made us to His own specifications and desires.
And God does not want us to spend our lives trying to be like someone else. He desires us to be the person He created us to be. I strongly suspect that, at His judgment seat, Jesus will not ask, "Why weren't you more like so and so?" He'll ask, "Why weren't you more like the person I made you to be?"
For me it took becoming a grandfather to understand the sheer delight a person can take in their offspring. As a parent I was far too saddled with my own issues and making a living. I didn't enjoy my children as I ought to have. But now, having found resolution for many of those issues, I'm far freer to love my grandchildren. And now I understand that the delight I take in them is only a tiny fraction of the delight God takes in me.
I try not to be offensive to other people. I try to bless others. But sometimes it's not possible to be at peace with all people (Romans 12:18). Sometimes my very existence offends them. But my worth and desirability as a person do not depend upon their assessment, but God's. God's opinion, God's validation, and God's approval are all I need and are all that matter. And God will always love me and delight in me.
Therefore, all peace, joy, and healing come from being reconciled with God through His Son Jesus Christ. Lasting comfort and encouragement only come from spending time in the company of Jesus and from having Him as your life-long companion. True healing and relief come only from taking your place as God's beloved child – you'll never outgrow Him – and realizing the love He has for you.
750 feet of rock will not insulate you from the pain this world inflicts, nor will traveling to another planet. The wounds and the pain are inside you and you'll carry them wherever you go. But one moment in the loving arms of Jesus, who fully understands your pain, will bring healing to your soul. "Come to Me," said Jesus, "all of you who are tired and heavily burdened, and I will give you rest" (Matthew 11:28).
PRAYER: Receive me, Lord Jesus, into Your divine embrace. Let me find rest, peace, healing, and joy in Your loving arms, I pray. Amen.
---