For I consider that the sufferings of this present time are not worth comparing with the glory that is to be revealed to us. —the apostle Paul
Why is this happening to me? What did I do wrong? Why am I going through this in my life? —an OEF veteran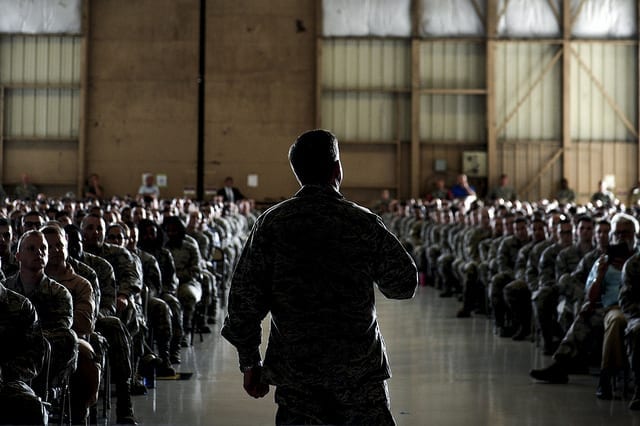 There were some present at that very time who told him about the Galileans whose blood Pilate had mingled with their sacrifices. And he answered them, "Do you think that these Galileans were worse sinners than all the other Galileans, because they suffered in this way? No, I tell you; but unless you repent, you will all likewise perish. Or those eighteen on whom the tower of Siloam fell and killed them: do you think that they were worse offenders than all the others who lived in Jerusalem? No, I tell you; but unless you repent, you will all likewise perish" (Luke 13:1–2).
Suffering is complicated and people suffer for many reasons—reasons that often remain obscure. It is usually the suffering of the innocent that gives us the most difficulty. People find it difficult to reconcile the suffering of the innocent, such as the deaths and maiming of children, with how they would like or expect the world to be or with the existence of a loving and all-powerful God.
In this chapter, we consider the problem of suffering in order to help clergy understand how many veterans view suffering, and the difficulty veterans have in reconciling their experiences with the teachings of the church. Trauma often leads to existential questioning and specific concerns about suffering. This is a real issue for veterans, particularly with those who have witnessed the senseless loss of life in combat or who grieve over the loss of friends or who wonder about the meaning and utility of war.
Tragedy Is a Universal Experience
Tragedies happen every day. It was no different in Jesus's day, and people wondered why. Why do the innocent suffer? Why do bad things happen to good people? Apparently, during the Passover feast, while the Galileans were making their yearly sacrifices, Pilate had them killed. We don't know much about this incident; no extra-biblical historical record exists to provide details. In Jesus's day, another event also occurred that led to questions. During what might have been the construction of an aqueduct near the pool of Siloam, a tower collapsed and fell on eighteen construction workers. All of them perished.
People are always looking for reasons behind tragedies. We are always asking, "Why?" It would appear that neither the Galilean massacre nor the collapse of the tower had any clear cause. The Galileans were just worshipping God. The construction crew was just doing their job. They were ordinary people, no different from other Galileans or people who lived in Jerusalem.
So it is with tragedies; we do not usually know the reasons for them. We can only deal with the effects. So it is with war. War is full of tragedies and traumatic events, and many of them contribute to problems and questions much like those posed to Jesus.
So it is with tragedies; we do not usually know the reasons for them. We can only deal with the effects
This is how Jesus handles their questions: He says to them, in effect, "Learn from these events. Life is unpredictable, and bad things happen to innocent people." He takes this further, concluding with an illustration of an unproductive fig tree. The landowner wants to cut it down. But the gardener pleads with the landowner, "Give it another year. Maybe with a little cultivation, it will produce some figs?" The unproductive fig tree illustrates the unproductive life—a life lived for self. The landowner is God and is about to render judgment on the tree. But Jesus pleads with the Father to allow the unproductive tree—that is, the person—a little more time to make his life matter.
How does this relate to suffering? How does this relate to trauma? Jesus says this in the context of suffering, in the context of two traumatic events. The reason for suffering is not as important as how we respond to it or what we do with our lives because of it. He is telling us to live our lives appropriately and make them count.
In the end, whenever it comes, we will die as surely as those others tragically died. Life is short and unpredictable. We need to make our lives count. The psalmist summarized it this way: "So teach us to count our days that we may get a heart of wisdom" (Ps. 90:12). It does not matter so much how someone dies but how someone chooses to live. This is the point Jesus makes for his audience.
Numerous Theological Challenges
The incidence of PTSD among veterans returning from war presents numerous theological challenges. Combat-induced trauma creates spiritual dissonance and suffering, leading to personal and social dysfunctions. Questions about the morality of war or its justification and the political, religious, and social values of soldiers have bearing on the development of PTSD. The effects of PTSD touch the deepest places of the soul, often shattering concepts of what is right or good or true. As we have discovered, grief consumes many victims of PTSD, along with guilt and shame. Soldiers returning from combat long for reconciliation of their grief, forgiveness for their sin, and cleansing from their shame.
God does not often explain the reasons for trauma, but he does provide the means to get beyond its debilitating effects. Christ's death gives us a template for understanding trauma and suffering, along with lessons learned from the stories of Job, David, and Paul, which we'll consider later. Various psalms and New Testament passages contribute to our understanding of suffering and give us principles that promote understanding, healing, and growth. In due course, we'll look at some of these as well.
In the sections below, we'll explore relevant theological concepts about suffering that may help us understand issues pertinent to the development of PTSD and to the treatment of its symptoms.
The Problem of Evil and Suffering
The trauma that produces PTSD invariably leads to questions about the source of evil and the problem of suffering. The sci-fi motion picture thriller I am Legend introduces us to Dr. Robert Neville, a brilliant scientist and seemingly the last human living on earth. He has made it his purpose to contain what is apparently an unstoppable man-made virus that has killed millions and left many others inhuman, mutant victims.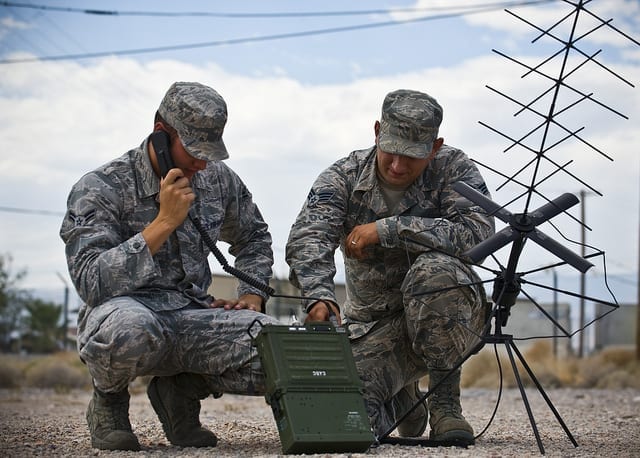 For three years, Neville faithfully sends out daily radio messages, desperate to find any other survivors who might be out there. He continues to work on a cure. But the mutants are watching him and waiting for a moment when he is vulnerable so that they can kill him. When he meets a survivor, his despair temporarily lifts. The survivor mentions God, and Neville responds in frustration and anger because too many people have died. It doesn't appear that God really cares; otherwise, he would have done something about it.
Many veterans who are victims of PTSD struggle with the problem of evil and the suffering of the innocent. Like Dr. Robert Neville, they question God's actions and often ask, "If God is real and powerful, why does he permit so many to die such terrible deaths?" and "Why does he allow so much evil in the world?" and "Why did he allow my friend to die?" The problem of suffering, the veteran's inability to reconcile what she or he has experienced with what may have been learned in church or at home often contributes to pain and spiritual trauma.
The story of Job is a powerful and compelling example of suffering in Scripture. It provides insight into how one may cope with suffering, and offers some explanation about the source of evil. We learn from Job that while God permits evil, he is never the agent of it. Moreover, we discover that while God allows for suffering, he does not usually explain it. The problem of suffering is the apparent conflict that exists between the nature of God, as taught in the Bible, and the occurrence of violence and suffering in the world.
Scripture teaches that God is good, loving, and all-powerful. He is sovereign in the exercise of his authority over the affairs of humankind, creating a world that allows for the existence of both good and evil.[1]  God is just and seeks justice and righteousness in all that he does, receiving glory that only he deserves. He never justifies his actions nor often explains his reasons for what he does.[2]  Yet people ask, "How can a good, all-powerful, and loving God allow evil, injustice, and suffering of the innocent? Either he is not good and loving or he is not all-powerful." Failure to find meaningful answers often leads to a crisis of faith—and for some, to an interminable impasse.
Sufferers may complain, "Why me, God?" or express bitterly, "How could God allow this to happen?" I've heard these complaints from soldiers. They struggle with these questions, wondering where God is in the war and why are they going through these things in their lives.
There are answers in Scripture. According to the Bible, evil is everywhere, and the good and bad suffer alike (Luke 13). Often, it seems, the guilty suffer less and the good suffer more (Ps. 73). Joseph suffered unjustly, being sold into Egypt and imprisoned; Job suffered, although he was the most righteous man on earth. Driven by jealousy, King Saul pursued David and threatened his life repeatedly.
God has seen fit to include evil in his plan, and nothing goes on without his permission. But God never takes responsibility for the evil that occurs.[3]  Clearly, as we discover from Job's account, God stands behind evil in such a way that the evil transacted never infringes on his holiness or is charged to his account. Similarly, as we see from Peter's account in Acts 2:23, though God delivered up Jesus according to his plan, it was others who were blamed for Christ's death.
Believers should take heart from the promises of God that he is "near to the brokenhearted and saves the crushed in spirit" (Ps. 34:18; see also Isa. 41:10; John 16). He walks with us through our fiery ordeals. He gives all believers his Holy Spirit, who serves as their Guide, Comforter, and Companion for life's journey (John 14–16).
He gives all believers his Holy Spirit, who serves as their Guide, Comforter, and Companion for life's journey (John 14–16)
Knowing that he walks with us enables us to go through the deep waters confidently and courageously. While he does not often deliver us out of our troubles, he always remains with us, never abandoning us (Heb. 13:5b–6). And, as the poet reminds us, when it seems he is no longer walking beside us, it is then that he is carrying us.[4]  Or as the psalmist tells us, "He leads me beside still waters. He restores my soul. He leads me in the paths of righteousness for his name's sake.  Even though I walk through the valley of the shadow of death, I will fear no evil, for you are with me; your rod and your staff, they comfort me" (Ps. 23:2b–4).
While we cannot explain all suffering and evil, Scripture teaches us that ultimately suffering is due to the presence of sin. Creation groans from the effects of a fallen world. But there is a future for believers who will place their present suffering in its proper light. One day the world will be set free from the effects of its bondage and decay; one day all suffering will cease (Rom. 8:18–25; see also 2 Cor. 4:7–18; Rev. 21:4).
The Purpose of Suffering
In the book The Five People You Meet in Heaven, the author tells the story of Eddie, who, on his eighty-third birthday, dies while saving a girl at the amusement park where he works. Eddie is a maintenance worker at the Ruby Pier amusement park and apparently has worked as the park's maintenance worker for many years since returning from the war. When he awakens in the afterlife, he encounters five people with ties to his former earthly existence. They help him understand the meaning of his life and its value. Each person he meets shares with him a valuable life-lesson, which helps him gain a new perspective on his seemingly tragic and insignificant existence.
One of the people he meets in the afterlife is a former member of his military outfit who was killed in the war. As this encounter plays out, Eddie suddenly finds himself standing on a battlefield. The smoke of expended artillery rounds, along with the stench of burning flesh, tells him that many soldiers have died there, including the soldier who accompanies him. It is obvious to Eddie that the suffering and loss have been great. It all appears so tragic and senseless. But Eddie is about to learn some valuable lessons.
This is really the issue when it comes to suffering. Things do not make sense. We are limited by our humanity. We are limited by our temporality. We lack eternal perspective. We're trying to figure everything out, but we do not possess the insight, wisdom, or experience to explain it all. In short, we are not God.
God is weaving the tapestry of our lives. We sometimes can't make sense of it, but that's just our perspective. We're looking at it from the underside, but he sees it from the upper side. To him, it all makes perfect sense. One day we'll understand the threads he has used and why they were woven in. But until that day, we must trust his judgment in the things he weaves into our lives.[5]
Perhaps this is what Paul is trying to tell us in Romans 8:28 when he says, "And we know that for those who love God all things work together for good." The fact is we do not know; we are instructed here to take it by faith. We must trust God, who is the Master Synergist. He is working it all together for his glory and for his purposes. It is not fate that makes things so. God's fingerprints are on all of it. Yet he acts without incurring any blame to himself, for if he deserved blame, he would not be God.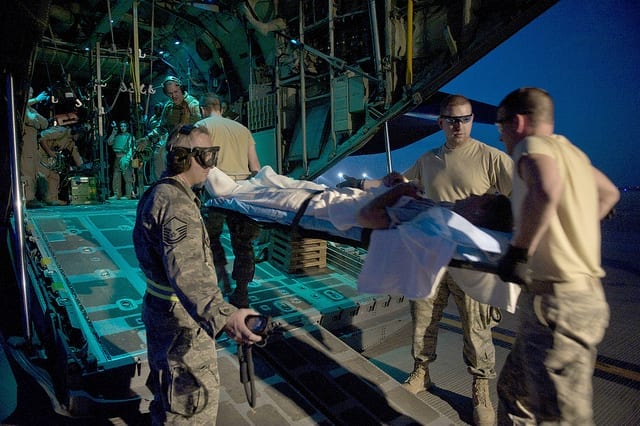 So what does Eddie learn? He learns from his tour guide that everybody loses in war.  Some lose their limbs, some lose their lives, and all lose their innocence. Still others lose their sense of purpose or their perspective. They return from war with visible and invisible wounds, and they find it difficult to get their lives back on track. That is Eddie. Eddie, wounded and scarred, thinks he has lost everything. But that is the nature of sacrifice. Sacrifice is costly. Sacrifice, as he learns, is also a noble thing. It is what makes us human.
Giving of oneself for the benefit of others or for larger ideals is redemptive. It means something. It counts. It has value. So loss and suffering must be understood differently. They must be viewed from a different perspective. Eddie learns in war that some give everything, including their lives, "their last full measure." Others give some too. Eddie let his loss make him bitter and angry. He failed to learn the lesson of sacrifice. Now, at the time of his death, he finally learns the lesson.
Many veterans today are just like Eddie. They have a problem with suffering because they have not learned the lesson of sacrifice. They have not looked for the purpose of their suffering.
The Suffering of Christ
Having an understanding of Christ's suffering provides the means to comprehend our own suffering, particularly as it pertains to the nature of sacrifice and God's purposes behind suffering. The suffering of Christ fulfilled God's purposes. His suffering was an undeserved suffering. He was completely innocent. Peter writes, "He committed no sin, neither was deceit found in his mouth" (1 Pet. 2:22). Yet, as we read further, it is by his suffering that we receive healing (1 Pet. 2:24b): "By his wounds you have been healed."
According to Isaiah, the suffering of Christ was necessary in order to bring healing to humanity. It served God's purposes (Isa. 53).  Scripture teaches the sacrifice Christ made was for our good. It accomplished the forgiveness of our sin (1 Pet. 2:24). His sacrifice satisfied the righteous demands of God, who requires payment for sin (1 John 2:2). Through Christ's suffering, God dealt with evil and enabled healing, forgiveness, and reconciliation for humankind (2 Cor. 5).
According to the writer of Hebrews, Christ was uniquely qualified to become our Savior. His sacrifice uniquely achieved God's purposes, the very purposes that Christ was destined to fulfill. This is what the writer means when he says, "For it was fitting that he, for whom and by whom all things exist, in bringing many sons to glory, should make the founder of their salvation perfect through suffering" (Heb. 2:10).
His sacrifice uniquely achieved God's purposes, the very purposes that Christ was destined to fulfill
Did God kill the Son? No. He is never the agent or source of evil. Yet God accomplished redemption for humankind through evil means and evil men who perpetrated a capital crime against the innocent Christ (Acts 2:23–24). It was in God's plan and foreknowledge, yet men did the deed. By this masterful synergy, God achieves his purposes and reveals in Jesus's death incomprehensible meaning and nobility.
Christ's Suffering as a Paradigm for Understanding Our Own Suffering
Through the death of Christ and all of his suffering throughout his life, we learn about our own suffering (Heb. 5:7–9). We discover the meaning of our suffering.  His passion moves us beyond the problem of evil and sin. It teaches us about the meaning of sacrifice and the purpose of service. It opens our imagination to the possibilities that come with a life that serves ideals larger than us. This is why war can be a noble thing or why there is value in sacrifices made for others.
Suffering opens the door of the soul to reflection and inquiry. We must contemplate Christ's death in the context of his life, his teachings on discipleship, his ministry of compassion, and his relationship with God. In this respect, we may look at our sufferings differently, asking the questions, "Is there some meaning that we can derive from our experience that might contribute to our spiritual growth or create a deeper sense of commitment?"[6]  "Is there something in our suffering that might lead us to a closer walk with God?"[7]  "Can such serious reflection on suffering, particular Christ's suffering, connect us to him more intimately, resulting in a deepening of our relationship with him and leading us in our own suffering to renewal and healing?"[8]
Indeed, all suffering should teach us how to live and make us better people. It should facilitate the development of the soul, enrich our being, and make us whole persons. Is this not what Peter is saying? "But rejoice [in your sufferings] insofar as you share Christ's sufferings, that you may also rejoice and be glad when his glory is revealed" (1 Pet. 4:13). Could it be there is great benefit in sharing in Christ's sufferings? Peter seems to think so. This is apparently how God wants us to view suffering. He wants us to understand that we are connected by our sufferings with Christ's sufferings. Moreover, we should aspire to share in his sufferings as something that deepens our commitment to Christ (Phil. 3:10).
Tragedy and the Brevity of Life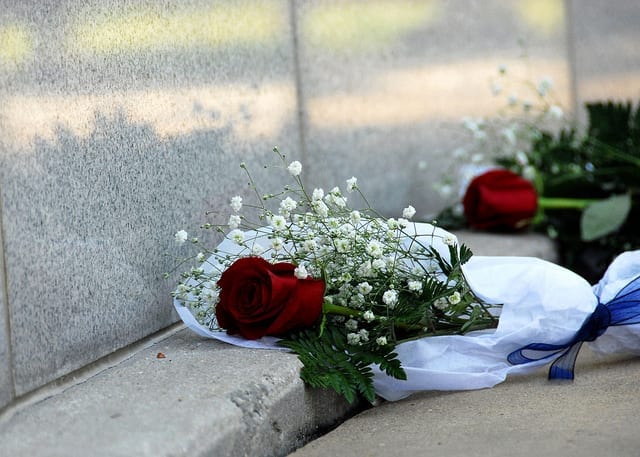 Tragedy instructs us in the importance and brevity of our lives. It stimulates us to live godly and productive lives. Tragic losses and the suffering of those associated with those losses are not intended to motivate us to explore the rationale behind their occurrences. Rather, they occur to remind us that life is short. Our end is unknown but certain. We can use tragic events to learn how to live better, God-honoring lives.
Recall the unproductive fig tree in Luke 13. A life that is lived with selfish purpose is a life that is always taking but never giving back. Like the fig tree that drew its nutrients from the ground and lapped up the rain but never produced any fruit, some people live unproductive lives, unfamiliar with sacrifice. They never make any contribution. But Jesus is patient with them. He works with them so that their lives might count for something.
Suffering and Our Calling
Suffering may help us identify our calling in life. Nick Vujicic was born without limbs.[9]  When he was eight, he contemplated suicide; and at the age of ten, he tried to kill himself.  What kind of life does someone have who has no arms or legs?
But Nick has been able to find a special calling and purpose for his life. While he is not able to do conventional things that people with arms and legs do, he has found unconventional ways of doing things. He speaks to young people all over the world about his special situation, and how God has blessed him despite his disabilities.
He tells young people that they do not have to look to drugs, alcohol, or premarital sex for meaning. It is Christ who can give fulfillment to their lives. So many young people resort to suicide because of despair and lingering depression. But through his losses, Nick has been used by God to lift young people from their despair to hope, acceptance, and meaning in their lives.  Nick has found purpose in his suffering.
Suffering as Our Common Bond with Humanity
While suffering often isolates the victim, we may look at our suffering as the common bond of our humanity and solidarity with others. When we sense this communalization of suffering, we gain consolation and derive a sense of communion and connectedness with others. This is what the apostle Paul means when he says we enter into the "fellowship of Christ's suffering" (Rom. 8:17; Phil. 3:10; 2 Cor. 1). We share in Christ's suffering as a community. We share with one another. That bond strengthens us.
The Transformative Power of Suffering
Do not underestimate the transformative power of suffering. For Christ, who was motivated by great love, his passionate suffering turned into spiritual triumph—enlarging possibilities not only for him but also for the rest of us. Thus, the crucifixion of Christ did not thwart the benevolent purposes of God but fulfilled them. His death fulfilled God's purposes on several levels: it dealt with sin and evil, enabled humanity to accept suffering and its purposes, and gave meaning to life. An evil enacted became the instrument of healing and life. The resurrection event demonstrates this reality.
Do not underestimate the transformative power of suffering
So God allows evil to achieve his purposes. The traumatized followers of Jesus did not understand God's purposes on Good Friday, but later, on Resurrection Sunday, they began to understand. The death of Jesus was initially incomprehensible for the disciples, but gradually they learned to see things differently (Luke 24:20b, 21a; Matt. 16:22).[10] Traumatized by the death of Jesus, their assumptive world was in disarray. The trauma of Jesus did not make any sense. How could the Redeemer of Israel die? How could he establish his kingdom if he was dead? When they began to revise their thoughts and adapt to new ways of seeing things (reframing the narrative of the trauma), they were able to think differently, feel differently, act differently, and gain a renewed sense of hope. This is how a traumatic event can produce growth and lead to healing.  In truth, no one could have imagined the outcome of Jesus' death.
The world in which we live is a world of suffering, pain, and injustices (Job 5:7). While God does not often intervene to change this suffering, he has intervened through the cross of Christ to bring about a world without suffering. But it is a world not yet in evidence. People must learn that this world of suffering is the first of two worlds. The second world promises healing, hope, and freedom from suffering (Rev. 21:4).
Ways to Explore Suffering with Those Who Suffer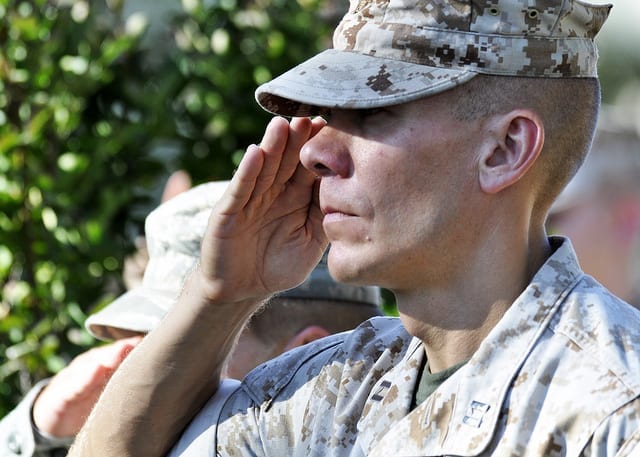 How pastoral caregivers explore this subject with the sufferer is important to the healing process. While God may use trauma for many reasons, some known and others unknown, the caregiver should be cautious about identifying the reasons for the sufferer. We understand from Scripture that sometimes suffering is a consequence of sin (2 Sam. 12). Often it is used to test our faith (Job; James 1:2–4; Rom. 5:3–4; 1 Pet. 1:6–9) or provide some spiritual lesson on suffering (John 9:2–3; 1 Cor. 10:6; Heb. 12:3–11). But many times none of these reasons apply. For example, in Job's case, none of the explanations he received from his counselors accounted for his suffering. It is best to guide the sufferer through the array of possible reasons for trauma.
It is even more helpful when the pastoral counselor is able to point the sufferer away from the question of "Why?" to the question of "What?" "What does God want you to do now with the suffering you have experienced?" Or ask, "How will you respond to what has happened?" It may not be simply a question about what God wants for the person. If there is a question about divine punishment, be cautious; it is not our job to tell people that their suffering is the result of God's punishment. If it is a result of sin (for example in David's case), then God will make this clear to the person.
God does not necessarily use suffering as a tool of punishment (John 9; Luke 13). In the case of Christians, it is important to remember that Christ bore the punishment of sin, though he was sinless. It is more likely God uses suffering to develop our faith and to deepen our dependency on him. If God is giving a lesson on faith or discipline, then God will reveal this to the person (Heb. 12:3–11; 1 Pet. 3:17, 4:12–19).
We may never know the reason for suffering. Dogmatic assertions about God's reasons for suffering or trauma are usually not helpful. The clergy's role is to facilitate understanding and guide the sufferer through self-discovery. Not to do this is to deny a victim the opportunity to process his or her own suffering. It may also lead to false blame or open old wounds.[11]
Sin and evil entered this world through Adam's disobedience and at the instigation of Satan (Gen. 3:1–7; Rom. 5:12). The presence of sin has brought about great suffering and pain (Gen. 3:14–19). Sin has tainted all of creation; all of the natural and moral evil that exists is the result of sin's entrance into the human race (Gen. 3; Rom. 8:20–22).[12]
God has responded to the presence of evil and suffering through redemption. One day the accomplishments of the cross of Christ will end the curse of sin and death (Rom. 5:15–21; 1 Cor. 15:20–28; Rev. 22:3). One day the Scripture will be fulfilled: "He will wipe away every tear from their eyes, and death shall be no more, neither shall there be mourning nor crying nor pain anymore, for the former things have passed away" (Rev. 21:4).
God has responded to the presence of evil and suffering through redemption
Pastoral caregivers must come to their own understanding of suffering.  It must be an understanding that enables them to address the issue of suffering with people who are in deep pain from the effects of PTSD, as well as with others who may be suffering for other reasons. It all begins with understanding the nature of God. Finally, caregivers must point the sufferer to Christ, who suffered greatly and yet without fault. His suffering serves as a paradigm for understanding all suffering as well as a means for acquiring healing.
If you are dealing with this issue, you do not need to face the challenge alone. Jesus has conquered every challenge so you can move from your present situation to a life of overcoming hope. Invite him to lead you in your journey. He will forgive, comfort, and heal you.
There are warriors who know what you are going through and can give you guidance. Please click one of the buttons below and allow one of them to connect with you. Your connection and correspondence with with them is completely confidential.
[1] Morton Smith, "Theodicy," in Baker's Dictionary of Theology, 517–518. See also John 9:2–3 and Isaiah 45:7.
[2] Carl Laney, God (Nashville, TN: Word Publishing, 1999).
[3] Ibid.
[4] See http://www.freewebs.com/footprintsiamauthoranonymous/whowrotefootprints.htm.
[5] See http://tapestrychurch.com/life-is-but-the-weaving-the-tapestry-poem-corrie-tem-boom/
[6] Liza Rankow, "The Transformation of Suffering," Pastoral Psychology 55, no. 1 (2006): 95.
[7] Ibid.
[8] Ibid.
[9] See http://www.lifewithoutlimbs.org/.
[10] Joanna Collicutt McGrath, "Post-traumatic Growth and the Origins of Early Christianity," Mental Health, Religion & Culture 9, no. 3 (2006): 291-306.
[11] Fuller-Rogers, Pastoral Care.
[12] Laney, God.