The war ended, but not for everyone.
Service members came home, but the war was still raging in their souls. Fear, doubt, and confusion prevailed; the cessation of hostilities was yet unrealized.
They struggled—struggled to regain themselves, to experience a new normalcy and functionality—they were the wounded of heart and soul, broken souls and fractured hearts, victims of the moral and spiritual wounds of war—the wounds of every war.
Back in 1946, right after World War II ended, John Huston completed Let There Be Light, a final entry in a trilogy of films produced for the U.S. Army. The documentary followed seventy-five Service members who were being treated for war neurosis or "battle fatigue" as it was called back then. We know it today as PTSD—a debilitating mental illness resulting from combat trauma as well as from other forms of trauma.
The film chronicles their arrival at a psychiatric hospital in Long Island, New York, their treatment and recovery. It is a disturbing film and may explain why it wasn't released to the public until 1976. And while many of these Service members presented psychological symptoms, they also manifested other symptoms—grief, guilt, shame and a sense of meaninglessness or loss of purpose. These are also the wounds of war, painful, debilitating but not so easily treated, manifesting months and even years after the exposure to combat.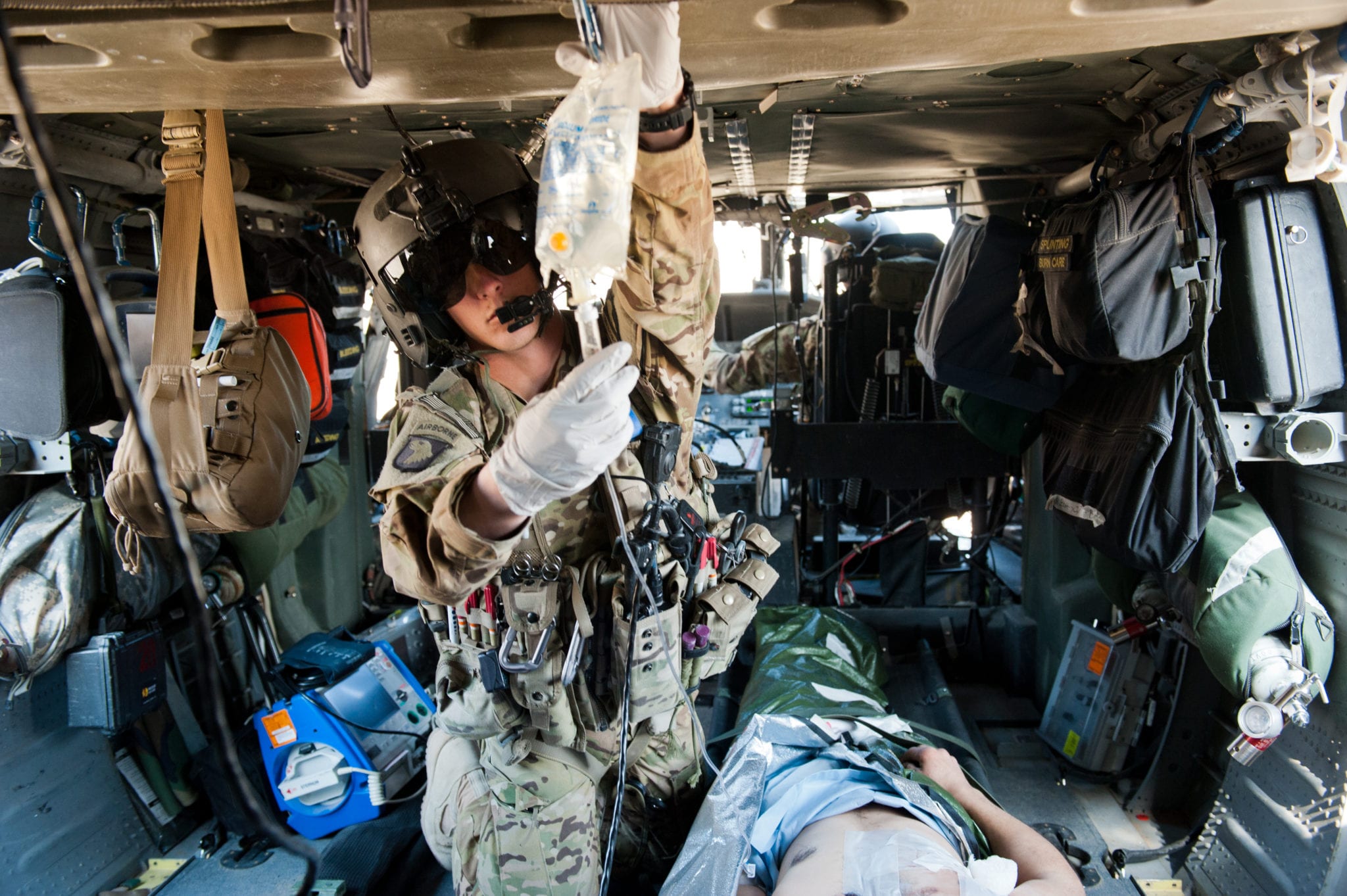 In this brief article, I explain the nature of these moral and spiritual wounds; wounds often overlooked in the sterile, clinical climate that's focused on psychological and physiological reactions. And while that is significant, understanding the nature of these other wounds is equally important and requires our intervention.
Moral/spiritual injuries result from trauma; and while they are not the same as PTSD, they represent symptoms that are often concomitant with a diagnosis of PTSD or at least, posttraumatic stress. Furthermore, moral and spiritual injuries while similar in manifestation, are not exactly the same. Moral injury presents as a violation of conscience or betrayal or the transgression of deeply held beliefs and expectations. Such beliefs may be religious or social or personal. Spiritual injury may be viewed similarly but the critical difference is that there is injury to one's spirituality—how a person understands the world, views the transcendent or a personal, living God. People are spiritual beings and their spirituality may be derived from some moral code, religious teaching, or sense of meaning. Spirituality is about how people connect with others or pursue ideals that are larger than self. Spiritual trauma is an assault on one's sense of spirituality, assumptions about how the world operates or the way he or she derives meaning in life.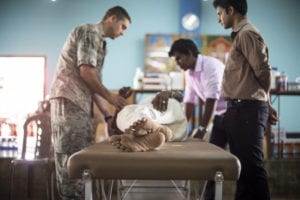 In my view, spiritual and moral injuries overlap, but spiritual injuries include the effects of trauma upon the heart and soul. Spiritually injured Soldiers are broken souls, persons that lost their sense of direction and purpose in life or their faith or hope as a result of some significant traumatic event(s) in combat.
Moral injury like spiritual injury has emotional and behavioral consequences. People who are injured in this way may feel ashamed, worthless. They may feel guilty and not worthy of forgiveness—from others, themselves, or God. Guilt manifests in a variety of ways: as survivor's guilt—"I lived but my friend died;" false guilt—"I should have died instead;" or justified guilt—"I killed the prisoner."
Anger is often present regardless if it is related to a perceived moral or spiritual injury. As a perceived spiritual injury, it may be anger directed at God. As a perceived moral injury, it may be anger related to betrayal. Service members may be angry over leadership lapses or the loss of friends; however, they also may be angry with God, feeling that he let them down or worse, betrayed them too. Self-blame or complicated grief has moral connections; but they also have spiritual ties. Given the interrelationship between moral and spiritual injury, these injuries may be seen together and treated similarly.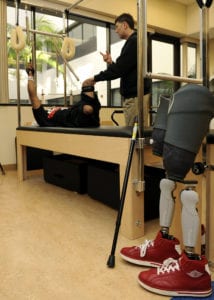 What contributes to these injuries? Killing, the loss of human life, the seeming arbitrary loss of life, especially the loss of innocent people, or the experience of the horrific conditions of war itself—all contribute to moral and spiritual injuries.
Sometimes it is the seeming arbitrary application of the Rules of Engagement (ROE) where lives are lost unnecessarily. Leaders or peers sometime violate the warrior's code or commit unlawful acts such as killing noncombatants or killing an incapacitated enemy combatant. Those acts may contribute to moral or spiritual injury.
Failure by the government or military leaders to explain the war or justify its rightness may also contribute to injury. Or injury may result from the failure of society to support Service members in the business of war. The Vietnam War is an example of governmental and societal failures resulting in wholesale moral and spiritual injuries among our Vietnam vets.
Intervention or treatment is necessary for those suffering from the moral or spiritual injuries of war. While the Veterans Administration (VA) and others are now recognizing the presence of these injuries, no single treatment has been identified to address them. At present, the VA is experimenting with at least two interventions: (1) Impact of Killing in War (IOK), a six-session module that addresses moral injury by education, cognitive methods involving identifying meaning content, and self-forgiveness; (2) Adaptive Disclosure (AD), an 8-session intervention that takes an experiential, exposure-based approach.
Strong Heart Warrior is a spirituality-based intervention program that uses a cognitive-based group methodology. Through group appraisal activities, participants are invited to process media and exercises using cognitive reconstruction and cognitive re-framing, enabling them to view their trauma differently whether it is moral or spiritual. The goal is to gain greater functionality and experience healing.
Service members or Veterans who are interested in participating in this initiative should contact Dean at: deanbonura@strongheartwarrior.com or request information through thewarriorsjourney.org.
---
About the Author:
Dean Bonura has over thirty years of military service including two tours of duty in combat. He is also an ordained Baptist minister. Dean holds an M.Div. from Western Seminary and D.Min. from Gordon-Conwell Theological Seminary. He is the author of Beyond Trauma: Hope and Healing for Warriors, which may be purchased here. For additional materials, please contact Dean at deanbonura@strongheartwarrior.com.