In 1857 Lieutenant Joseph C. Ives led a military detachment up the Colorado River aboard the U.S. Explorer, an early paddlewheel steamship.
The military's purpose for this expedition? To find out how far upstream the Colorado was navigable. Ives and his team only got as far as the Black Canyon, just short of the present site of the Hoover Dam when the Explorer hit a submerged rock and capsized. At that point, he determined that the river was no longer navigable.
Further investigation of the land upstream led him to conclude that it was all a worthless wasteland, unfit for any profitable venture. He recorded these words about the dreadful land: "Ours has been the first, and will doubtless be the last, party of whites to visit this profitless locality. …(which) shall be forever unvisited and undisturbed." What "locality" was Lieutenant Ives describing? The Grand Canyon—considered to be one of the earth's natural wonders and visited by more than 5 million people every year, from all over the world. As educated and informed as Joseph Ives was about topography, he was completely wrong about the Grand Canyon's worth and potential for inspiring interest and drawing future visits.
More Grand Canyon Opinions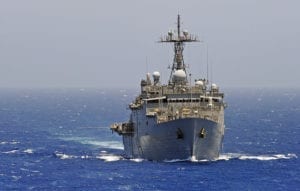 But Lieutenant Ives was not alone in his disgust over the Grand Canyon. In 1540, Garcia Lopez de Cardenas led a party of 12 Conquistadors from Coronado's expedition to search for the fabled "Seven Cities of God." After riding along the South Rim of the canyon for several days, he returned to Coronado with such a scathing review of the natural wonder that he convinced the Spanish from visiting the land again for more than 200 years!
Future explorers, trappers, and even a party of Mormon settlers throughout the 1800s would describe the place in the worst terms. Even today park rangers will tell the common story of a man and his wife traveling across country to see the Grand Canyon, only to have the wife walk up to the rim of the canyon, take a look, turn around and say to her husband, "This is what you dragged me across the country to see?"
But their opinions are the exception, not the rule. Five million visitors every year come away from the Grand Canyon profoundly humbled and inspired by the mile-deep, ten-mile-wide, and 267 mile-long multicolored labyrinth of canyons. The vast majority of visitors react to the canyon's breathtaking panoramic views with amazement and reverence—so much so that visiting the Grand Canyon is on nearly every person's "bucket list."
God the Critic
You know, we human beings have our own share of critics. But we mustn't put too much stock in their scathing review of us. For we are the handiwork of God, His craftsmanship, His work of art. And though there will always be those few who voice their condemnation and disgust over appearance, personality, and potential for good and greatness, theirs is neither the majority opinion on earth nor in heaven. There are millions more who will love us—if they get to know us.
And there is One in heaven who cannot help to think very highly of us since He has crafted us in His own image and made us according to His own specifications. In the Psalms, we read, "For You, LORD, formed my inward parts; You wove me together in my mother's womb. I will give You thanks, for I am fearfully and wonderfully made" (Ps. 139:13–14). So listen to God's estimate of your value. His opinion of you is supremely good and His opinion is really all that matters.
PRAYER:
Dear Father in heaven, please help me to lean upon Your breast and rest in Your healing embrace. You created me and made me to Your desired specifications. I am the person of Your dreams. And though the whole world despises me, You love me, O God, and Your opinion is all that matters. Amen.
---
Information from: Scott Thybony, Incredible Grand Canyon: Stories, History & Fun Facts, Grand Canyon Association, 2007, pp. 20, 55