Several years ago I finally discarded a useless tool.
Making Space
For the longest time it was allowed to "hang out" in the tool box without doing any useful service.  It was a "Torx Screwdriver" – similar to a Phillips head, though its head consisted of a six-pointed star.  I had never seen any other like it.  More important, I had never had any use for it, nor had I ever seen a screw that it would fit.  Then, one day, when I was in the mood for cleaning, I finally scrapped that worthless thing.  It had taken up room in the tool box too long.  I was certain it would never serve any purpose.
Within the space of a week one of my car head lamps burned out.  So, on the way home from work I stopped at Walmart, picked up a new headlamp, and prepared to change out the old one.  With toolbox and lamp in hand, I knelt down to inspect the number and types of screws I'd have to remove to do the job.
As I peered in at those screws I had an immediate sad, sick feeling.  All around the housing for the lamp were a dozen Torx screws, which demanded nothing else but a Torx Screwdriver to remove them.  "If only I had my old screwdriver back," I whined.  "If only I hadn't thrown it away."
Heart-Breaking Parallelism
I've thought about that incident many times since and how it parallels people.  Many people feel like that "useless" screwdriver that will never find any meaningful purpose in this world.  Then, convinced they will never find their niche in life and that they only serve to take up space, they give up on life and throw themselves away.
I recall the heart-breaking story of John Toole, an Army veteran, who couldn't find a publisher to buy the novel he had worked on for so long.  Already prone to self-doubt and depression, the nine consecutive rejections from publishers convinced him he'd never find success or serve any useful purpose.  He took his own life.  How sad – sad both because suicide is a terrible tragedy and sad because he was wrong about himself, his life, and his novel.  It was a good one.  In fact, eleven years after his death, his mother succeeded in getting it published and it became a Bestseller.  In fact, in 1981, it won the Pulitzer Prize for fiction.
I also recall another despondent man named Sammy.  Sammy had finally realized his dream of becoming a riverboat pilot in the mid Nineteenth Century.  But when the Civil War shut down all commercial traffic on the Mississippi, Sammy's job faded away.  He traveled west with his brother and tried his hand at numerous jobs – as a secretary, as a prospector, as a newspaper reporter and journalist.
Hope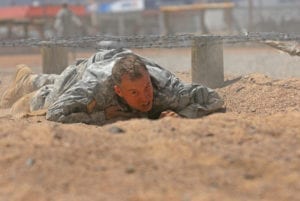 He failed or was fired from them all.  Then, in the mid-1860s – without a job, a penny or a friend – Sammy lost the last thing he had left – hope that he'd ever find happiness or success in life.  Sammy put a revolver to his head and came within a breath of pulling the trigger.  The only thing that held him back was the suspicion that he might be wrong about life, that he might not be thinking clearly.
Good move for Sammy.  For within a matter of months Samuel Clemens would begin a stunningly successful career as a journalist, a humorist, a lecturer, and especially as an author.  Most important, Samuel Clemens, aka Mark Twain, would soon meet the woman who would become his soul mate – Olivia Langdon.
The Sovereignty of God
I can think of many others who reached such low points in life, convinced that they would never find happiness, never know love, and never serve any useful purpose.  Like that Torx Screwdriver they, and sometimes all of society, reach the verdict that they are useless and should be discarded.
Don't give in to doubt.  Hang on to hope.  Give yourself, and God, a chance.
God has put each person on this planet with the potential to serve some good with a great purpose and be a blessing to others.  Give the Divine Author a chance to bring you to that fruitful chapter in your life when he answers all your conflicts and perplexing problems.
Prayer
Dear Father in heaven, I believe and confess here and now that You have created me for a purpose.  Throughout my sojourn in obscurity and fruitlessness, help me have faith in You and never lose hope.  Amen.
---