A recent documentary on the squirrels of North America highlighted some peculiar behavior of these animals that aids in the germination of acorns.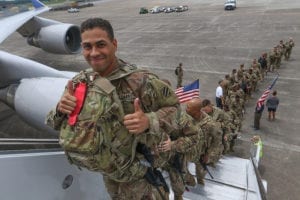 Squirrels are discriminating eaters. When they find the mature, reddish brown acorns of the white oak tree they quickly consume them. But the green acorns of this tree are stored away in caches, buried in the ground. Many of these "shelved" acorns never get eaten. They are forgotten by the squirrel or the squirrel dies and they are abandoned. So, instead of providing a meal to the squirrel, the abandoned green acorns mature in the ground, germinate, and sprout into seedlings.
Now consider this from the acorn's perspective. The acorn is the main food staple of many birds and mammals, particularly jays and squirrels. If an acorn provides food for these animals, it has fulfilled its purpose. It has provided a useful service to creation.
But consider also the "neglected" green acorns that are buried in the ground and often forgotten. If this acorn had a mind and feelings wouldn't it believe its destiny was a dead end? Wouldn't it feel forgotten, shelved, and a failure in its primary mission.
But although it will never serve as food for hungry animals, it would do something far more significant. It would become a mighty oak tree that would produce literally millions of acorns that would feed animals by the thousands. And it would reproduce itself a hundredfold.
Sometimes we feel shelved, benched, out of commission, left in the dark, and a failure in our primary mission. Maybe we read and hear about others getting instant results and rapidly meeting with success, while we are left to languish in obscurity. But perhaps God's plan is to reserve us for something greater. Consider Joseph in the Old Testament – a man who was forgotten in prison, believing his life had reached a dead end. Yet God was using those humiliating circumstances to mature that man into a world leader (Genesis 37-50).
Surely we cannot interpret the ways of the Lord and his dealings with us in the midst of our trials. For Scripture says, 'How unsearchable are His judgments and His ways past finding out! "For who has known the mind of the Lord? Or who has become His counselor?"' (Romans 11:33b-34, New King James Version).
Most times we are no more perceptive of what God is doing behind the scenes than an acorn is about why it is buried and abandoned in the ground. But if God has such a stupendous plan for the forgotten acorn, isn't it reasonable to believe he has something wonderful in store for us?
"Rest in the Lord, and wait patiently for Him; do not fret because of him who prospers in his way," (Psalm 37:7, NKJV). That's good advice. Place yourself in God's hands. Commit your whole course of life to the all-powerful, all-loving, and all-wise God. He will execute His plan for your life and make sense out of all your adversity.
PRAYER:
Dear Father in heaven, Help me to grow in the grace and knowledge of Jesus Christ that I might be prepared for the work that You have in store for me. Amen.
---