Jacob Cohen was the son of Vaudevillian comedian, Philip Cohen, aka Phil Roy. He wanted to try his own hand at comedy. So as the age of nineteen, Jacob, now using the stage "Jack Roy," after his father, embarked on a career in entertainment.
But audiences hated him and told him so. Though he continued to persevere and try to improve his performance, the constant rejection cut deeply. For nine years Jack struggled to make the humblest living as an entertainer. He even hired himself out as a singing waiter, but was promptly fired. After years of working for nickels and dimes to eek-out a living, only to be rejected by audiences who tromped all over his feelings, Jack quit the business. He vowed to never subject himself to such humiliation again.
Sadly, nobody seemed to notice he was gone—or care. He would remark later, "When I quit, I was the only one who knew I quit."
For the next twelve years Jacob supported his family by selling aluminum siding. Sure, it wasn't stardom. But it put food on the table. And if people resisted the sale—they were rejecting the siding, not Jacob.
A New Name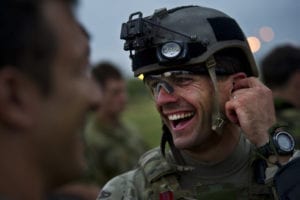 Then, when he was well into his 40s, Jacob thought he'd give comedy another shot. But he knew he'd have to do things differently. He knew he'd have to concoct a certain persona, an image that people could identify with, yet find humorous. Then Jacob realized he had a trunk-full of life experience from which to draw. He took the very memories that had caused him such pain—memories of rejection, humiliation and the heartlessness of others—and used it to his advantage. From his pain Jacob created "the guy" who always gets walked over, always loses out, and who never gets any respect. Borrowing the name of a character from an old "Ozzie and Harriet" show, Jacob transformed himself into Rodney Dangerfield. And people loved him. The guy who never got any respect kept audiences laughing everywhere and reassured them that, in a world where little people get pushed and shoved about, they were not alone.
Rodney Dangerfield went on to headline on such TV shows as Ed Sullivan, the Dean Martin Show, and the Tonight Show (where he appeared 70 times!). He became a comedy staple and showpiece for years in Las Vegas. The man whom audiences once booed off the stage introduced many other comedians to stardom in his own Manhattan nightclub, "Dangerfield's"—talents like Tim Allen, Jerry Seinfeld, Rosanne Bar, Sam Kinison, Rita Rudner, Bob Saget, Jeff Foxworthy, and Jim Carrey.
In a manner befitting the character that made him famous, Rodney Dangerfield once again made the headlines. When Johnny Carson died in January 2005, CNN asked his agent if Rodney would like to make a comment. His agent informed CNN that Rodney Dangerfield had died four months earlier. Even in death, he didn't get "no respect."
God's Purpose for Us
Turning our pain into gain, lemons into lemonade, and hurts into halos. That's what we need to do when people and circumstances wound us deeply. In fact, that's God's purpose for our lives—taking what others intend for evil and designing it for our good (Gen. 50:20). God uses the furnace of affliction to fashion us into his instruments of peace.
In the Scripture, Paul the apostle wrote: "Blessed be the God and Father of our Lord Jesus Christ, the Father of mercies and the God of all comfort, who comforts us in all our affliction that we may be able to comfort others who suffer similar affliction with the same comfort we received from God." (2 Cor. 1:3–5)
PRAYER:
Dear Father in heaven, through the inevitable pain of life, make me an instrument of your peace and healing. Give me the courage and grace to turn my pain into everyone's ultimate gain. Amen.
---
In article photo: A Sailor jokes and laughs with his colleagues by the U.S. Navy licensed by U.S. Govt. Work