It's not easy being different. Seems it never has been, not today nor in days gone by. Consider the case of a young man of the early 18th Century who once dreamed of becoming a minister. His name was Alexander Cruden. He certainly seemed to have the intelligence, piety, and training to become a minister.
But anyone who spent much time with Alexander would soon pick up on his quirkiness and eccentricities. His social awkwardness would leave people laughing when he'd passionately preach the gospel to them. Women with whom he was smitten resisted his advances. They knew there was something weird about this man. Most people, it seemed, gave Alexander the brush off.
To make matters worse, Alexander Cruden battled depression. Throughout his life his sensitive nature caused insults and rejection to wound him all the more deeply. And, to further discredit him for the ministry, Cruden was periodically confined to mental asylums. In the 18th Century these asylums were nothing more than prisons. "Patients" were abused and put in chains. And nothing wounded Alexander more in life than when his own friends and family, whose love and support he desperately needed, abandoned him to such places.
And all of these problems—his quirkiness, his social clumsiness, the criticism, the rejection, the unrequited love, and the abandonment to mental institutions—fed his furious depression and made him feel completely useless for any productive service to God.
But Alexander Cruden did find relief from his inner agitation through jobs that would drive others to sheer boredom. Cruden found solace in tedious editing jobs he was able to secure. Screening publications for grammatical errors, misspelled words, misinformation, and typographical errors were like a tonic for him.
Could this mania for tedious tasks help him serve God? He was unfit to be a minister, but could he help other ministers and priests in their service to God?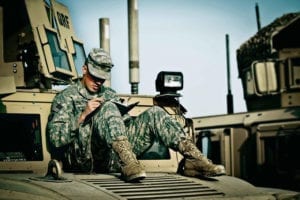 Alexander Cruden realized that English speaking Christians lacked one of the most essential tools for Bible study—a large and extensive concordance. A concordance is an index that helps the Bible student find any word in the Bible. There were a few existing concordances in Cruden's day, but these were small, crude, and full of errors. So Cruden put his "odd gifts" to work for the Lord. He compiled a 700-page, nearly exhaustive concordance to the Bible, that contained over 300,000 references of every word that occurs in the Scripture. Throughout his life he continued to correct and update this massive work which has served the Church for nearly 300 years.
Other exhaustive concordances would appear much later—most notably Dr. James Strong's Exhaustive Concordance which was first published in 1890. But James Strong used a small army of over 100 scholars and students to create his major work. Alexander Cruden accomplished his task singlehandedly. And since its first publication in 1737, it has always remained in print! Countless pastors and clergy have praised Cruden's Concordance for its benefits.
One of the greatest preachers of the 19th Century, Charles Spurgeon, wrote of it, "For these ten years this has been the book at my left hand when the Word of God has been at my right. What a precious assistant."
It's not easy being different. Alexander Cruden's life is proof of that. But his life also shows how God can use our differences to equip us to do the work no one else can do. God never intended for us to all be the same, all having the same personality, and all doing the same thing. The apostle Paul wrote, "Yes, the body has many different parts, not just one part. If the foot says, "I am not a part of the body because I am not a hand," that does not make it any less a part of the body. And if the ear says, "I am not part of the body because I am not an eye," would that make it any less a part of the body? If the whole body were an eye, how would you hear? Or if your whole body were an ear, how would you smell anything? But our bodies have many parts, and God has put each part just where he wants it. How strange a body would be if it had only one part! Yes, there are many parts, but only one body" (1 Cor. 12:14–20, New Living Translation).
PRAYER:
Dear Father in heaven, thank You for making me what I am.  Help me to discover the gifts and talents you've invested in me and help me to use them to serve You and Your people.  Amen.
---
Information from: "Sketch of The Life and Character of Alexander Cruden," Cruden's Concordance
"Cruden's Concordance," Wikipedia.
In article photo: Writing letters to home [Image 1 of 3] by DVIDSHUB licensed under CC BY 2.0