What if you could live your life over again?  Would you?  Do you think about all the hard times you faced and how you would overcome them, or do you think about the ways to avoid them?  When you think about a redo on life, do you think about your mistakes and sins?
Memories may bring about guilt that can eat away at your soul.  Broken relationships may be a continual reminder that you can never be happy, and financial debt may be a constant in your life.  Failure to progress at work may be an embarrassing indicator you may not have what it takes to succeed at the next higher rank.  If you could just go back and tweak a few things, life would be so much better.  We could avoid the mistakes and use our unlimited amounts of energy and wisdom for good.
But life is not about a redo.
We can do something better—we can rebuild.  We rebuild by forgetting our failures, remembering our true identity, and knowing our sure future.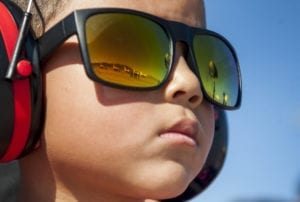 Paul was a man who knew failure.  He had blown it.  As a leader in his country, he used his authority and position to harm others.  If anyone had guilt, bad memories, and haunting failures, it was Paul.
But Paul had joy, and the key to that joy was his ability to forget the past and look forward to the future.  He set the example for the Philippians when he told them about "forgetting what lies behind and reaching forward to what lies ahead, I press on toward the goal for the prize of the upward call of God in Christ Jesus" (3:13-14).  What is it that you need to forget?
We also rebuild by knowing our true identity.  We all make mistakes, even damaging ones.  If we are honest, we really have no hope of God loving us.  1 Corinthians 6:9-10 gives a list of sins that probably everyone can find themselves committing at one time or another. "Or do you not know that the unrighteous will not inherit the kingdom of God? Do not be deceived; neither fornicators, nor idolaters, nor adulterers, nor effeminate, nor homosexuals, nor thieves, nor the covetous, nor drunkards, nor revilers, nor swindlers, will inherit the kingdom of God."
Wanting what others have, taking a second (and longer look) at another woman, or drinking too much are all examples of how we don't and can't measure up.  If this list describes us, we are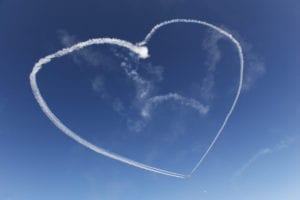 headed for trouble.  But the list does not have to define us.  Instead Paul points to a better way of defining us.
He says in the next verse, "such were some of you; but you were washed, but you were sanctified, but you were justified in the name of the Lord Jesus Christ and in the Spirit of our God" (6:11).
He is saying we have a new status in God's eyes because of what Jesus did for us.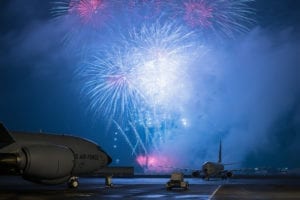 It is like military disciplinary board shredding your negative record because someone took your consequences.  Gratitude puts us on a new path.  What is your identity?
Finally, we rebuild by knowing our future.  In Jude 24, the author tells us, "Now to Him who is able to keep you from stumbling, and to make you stand in the presence of His glory blameless with great joy…."  We will stand before God, not with our head down or with tears of sorrow, but with joy and confidence.  Jesus guarantees that when we stand with God, we will have no regrets.  What is your future?
It is time to rebuild your life with Jesus as your foundation.
---