Isaiah was troubled.
"The righteous one perishes, and no one takes it to heart; faithful men are swept away, with no one realizing that the righteous one is swept away from the presence of evil. He will enter into peace—they will rest on their beds—everyone who lives uprightly" (Isaiah 57:1–2; HCSV).
God's Comfort
Like most of the other prophets, Isaiah was troubled that God was about to judge the kingdom of Judah by the hand of the idolatrous Babylonians, just as He had previously judged the kingdom of Israel by the hand of the cruel Assyrians. But he was even more disturbed that the few remaining righteous people in the land were falling victim to the many oppressive wicked within Judah. He was upset that those who were faithful to the LORD were dying off, like an endangered species; while greedy and violent men were multiplying like some invasive species.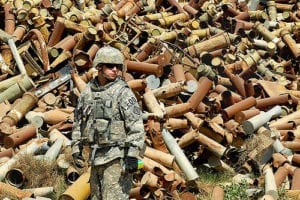 Isaiah found comfort from the truth that the righteous people of his day were not truly being swept away by evil, but from evil. Death for the righteous person is deliverance from pain, temptation, and a world that is hostile to everything he or she cherishes. Psalm 116:15 tells us, "Precious in the sight of the LORD is the death of His godly ones."
Questions
Why? From God's perspective (which is infinitely more accurate and complete than ours) death for the believer represents the consummation of his salvation and eternal joy, peace, and love with God in heaven. "To be absent from the body is to be present with the Lord," Saint Paul declared in 2 Corinthians 5:6–8. "To live is Christ and to die is gain" (Phil. 1:21). Yes, when the godly person, the true believer dies, he or she is swept away from evil, not by evil. Death is not a defeat, but a consummate victory.
But what if the godly die by the hand of evil men—like John the Baptist, or James the apostle, or Paul–who was beheaded by the evil Emperor Nero? How did Paul describe his imminent death by the hand of that anti-Christ? "For the Lord will deliver me from every evil deed and bring me safely into His heavenly kingdom" (2 Tim. 4:18). Even though the most righteous man on earth was about to be murdered by the evil man on earth, Paul still considered this death a deliverance.
God's Faithfulness
But what if the death of a good person involves a child, killed in a senseless act? There's no easy answer for such tragedies, but God's faithfulness is never invalidated by humanity's wickedness. The evil king, Jeroboam's beloved son, Abijah, died at a young age—not in spite of his goodness, but because of it. It was as an act of God's mercy, to spare the child from his wicked father's influence and from the horrific judgments that would befall the entire family (1 Kings 14:1–6, esp. v.13). Abijah was swept away from evil, not by evil.
True, there are some troubling biblical passages that almost seem to suggest that Satan might "triumph" over God's people. For instance, Revelation 13:7 states that the Satan-possessed "Beast" is permitted to "make war against the saints and to overcome them." But the context explains that the saints are only suffering physical death, which is really not a victory for Satan (Rev. 12:11). For whenever Satan incites others to kill God's servants (or, incites them—through mental illness—to kill themselves), he knows he is losing that person forever. He can no longer afflict and tempt the child of God. The godly person is forever out of Satan's reach and forever safe in Christ's arms.
No, Satan takes a calculated risk whenever he incites the death of God's servants. For although the dying saint is forever delivered from evil and into God's presence, Satan then can use the impact of that death as a weapon against the living.
For His Good
He can confuse believers by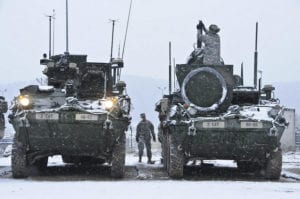 making them think the believer's death is a defeat for God. He can use that death to torture the family and loved ones of a suicide victim with guilt and doubt. And he can use that death as a means to accuse God to those surviving believers, with accusations such as, "How can a loving God allow such atrocities to occur?" We must, therefore, be wise to Satan's schemes. Not permit him to use the death of a believer and a loved one as a weapon against us.
Let's not forget what happened to our Lord Jesus Christ. He was unjustly condemned, abused, and murdered. Yet it was through the cross of His execution that He defeated Satan and all the spiritual forces of wickedness (Col. 2:15; Heb. 2:14; 1 John 3:8). It was through the murder of Jesus that God the Father accomplished His greatest act of redemption (Rom. 5:6–10).
Indeed, Paul stated that in all these injustices "we overwhelmingly conquer through Him who loved us" (Rom. 8:35–37). Nothing—including death—can separate from the love of God. And God's love will always turn the bittersweet, the curse into a blessing, and cause all things—even the most painful. It will work together for the good of those who love God and are called according to his purpose (Rom. 8:28, 31–39).
PRAYER:
Dear Father in heaven, make me wise to Satan's schemes and believing in Your word which tells me that You always cause me to triumph in Christ. Amen.
---
In article photo: Sheik Khalid scrap yard by the U.S. Army licensed under CC BY 2.0