Don't get the wrong idea from the title.  I'm not talking about living with regret, but gratitude.  I'm talking about knowing the terrible things that might have been – but are not.  But in order to know what terrible things might have been, we must often be partakers of such troubles.
Gratefulness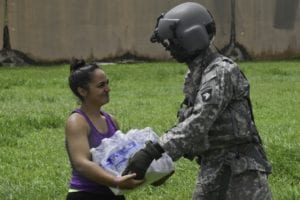 Nearly every time my wife and I pray together, we thank God that all our cars are running.  Why do we do that?  It's because we've endured so much trouble from vehicle breakdowns or cars that won't start.  Still fresh in our minds are all the crazy things we used to do, especially through the winter, to make sure a troublesome car would start.  For instance, we'd always be sure to park on an incline.  This way, if the starter failed or the battery was dead, we could still get the car started by "popping the clutch."  This entailed, shifting into first gear, stepping on the clutch, getting the car rolling, and then releasing the clutch.  This usually succeeded in getting the car started without a functioning starter or with a dead battery.
Far more poignant is the person who's suffered from debilitating sickness and whose life has revolved around hospital visits – or the parent whose child has endured the same.  If they or their child finally enjoys some relief from sickness, their every breath is a prayer of thanksgiving to God for their health.  For they know from personal experience what might have been, but isn't.
Fragile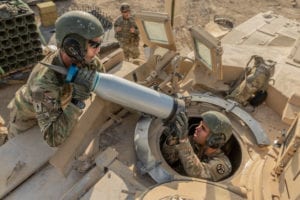 There is a definite advantage in finding out, firsthand, that life is very breakable.  There's a great advantage is knowing how frail we are and how vulnerable we and those we love are to illness, tragedy, and death.  For who appreciates life and its blessings most, but the person who's suffered?  Who appreciates a fully-functional immune system, but the person who's keenly aware of the many ways it can break down?  And which believer is more grateful for their new life in Christ than the one whose life has been broken to pieces by sin, abuse, and addiction?
On the other hand, who is most arrogant and obnoxious but the person who's never known defeat?  Who's the least grateful for their health, their loved ones, and life's blessings than the person who's never been without them?  Who's the least empathetic and compassionate toward the sick, but the person who's always enjoyed perfect health?
The bottom line is this.  It is for our good that we partake of life's brokenness.  It is to our advantage that we taste of defeat, suffer illness, and experience loss.  For, it will ultimately make us more like Jesus and prepare us for heaven.
Hope in Trauma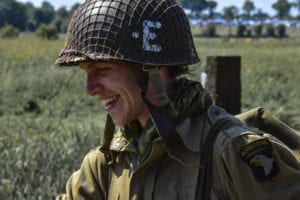 Most people suffer life's brokenness in more manageable amounts, spread over a long period of time.  But some – usually younger adults in the military, law enforcement, or emergency response – get a crash course in their own vulnerability and mortality.  By what they see and experience, they're traumatized when their sense of invulnerability is shattered.  But the path to healing is not found in the pursuit after the old sense of security and frivolity.  It's in accepting this new awareness of our frailty as a stiff dose of reality.  It's in learning to lean more and more on God as the true source of security and strength.
David, in the Bible, must have had such an experience.  King Saul routinely sent him on dangerous missions – often in hope of getting him killed.  David repeatedly engaged in hand to hand combat and looked into the eyes of his enemy.  It was a terrifying and bloody business and must have deeply traumatized David.  But read his psalms in the Bible.  "The LORD is my rock, my fortress, and my deliverer.  My God is my rock in whom I take refuge.  He is my shield, the horn of my salvation, and my stronghold.  I call upon the LORD, who is worthy to be praised, and I am saved from my enemies" (Psalm 18:2-3).  David took the right lesson from his trauma.  He placed his trust entirely in the Living God and found Him faithful.
So don't dread life's brokenness, no matter how painful it may be.  God is using it to develop your faith in Him.  God's confronting you with your own frailty to make you more thankful, more compassionate, more humble, and more like Jesus Christ.  He's preparing you for heaven.
PRAYER
Dear Father in heaven, thank you for my valleys and rocky roads.  Thank you for my setbacks and frailties.  Please help me to keep looking unto Jesus, the author and perfecter of my faith, who, for the joy set before Him, endured the cross – even though He despised the shame – and is now enthroned at Your right hand.  Remind me that the same joy awaits me if I keep following Jesus and trust in Him. Amen.
---
Photos:
-https://www.flickr.com/photos/soldiersmediacenter/37430339926/
-https://www.flickr.com/photos/soldiersmediacenter/31375269838/
-https://www.flickr.com/photos/soldiersmediacenter/40863904110/