On a recent Sunday I heard the story of a child that was conceived from a rape.  When the child was born, neither his mom nor anyone from his family wanted him…
A Deeper Condition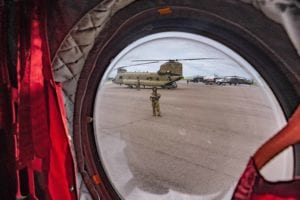 …The State of Missouri placed the child in the foster parent system.  Eventually, the child grew to adulthood, became a believer in Jesus, married, and went on to become a minister.  He had children – one of whom was Debbie, who married John Lindell.  They pastor together today. From a congregation of less than 100, they grew their church to have a congregation over 17,000.  All three of their children became pastors as well.  The life that nobody wanted was chosen by God before the foundation of the world to ultimately lead thousands to faith in Christ.  This is a story that reminds us of the value of those lives we're so quick to throw away.
Yet, on the following Monday morning a far gloomier story met me.  It didn't end in tragedy, but the elements of tragedy were certainly present.  It seems that a Reddit user, a new mom, was expressing her emotional pain from some thoughtless comments her father made.  During her pregnancy her dad made several off-color remarks about how her baby must "be a monster" based on "how big she was."  Then, when the child was born seven weeks premature via C-Section, he said the child "looked so scrawny" he was going to tell her to "leave him in the dumpster."  When she told her father how hurt she felt by his comments, he took offense and snapped back at her.  Not the kind of guy you want as a grandfather, is he?
Are You In Step?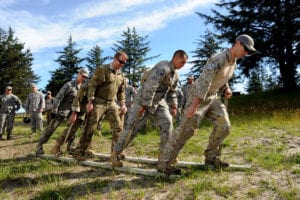 Was this only a case of sheer stupidity and thoughtlessness on the grandfather's part?  Doesn't it also reveal a dangerous element in human nature that we must guard against continually?  It is our tendency to disregard a human life when it is small or helpless.  All that's necessary for this tendency to materialize into atrocity is a desperate situation.
We scratch our heads and wonder how the civilized and cultured German people could have allowed such atrocities within their own borders under the Nazis.  Of course, those were stressful times, one might say.  People commit atrocities under duress.  Oh yes.  It shouldn't shock us when civilized people commit atrocities at desperate times.  And the seeds of similar atrocities are being sown among us today.
Great evils always begin with small steps.  For instance, experimentation with drugs can not only lead to addiction.  It will also result in irresponsible behavior, crime, and sometimes even murder.  So when did the murder begin?  It began with the choice to do something that seemed "not a big deal" at the time.
And when did those atrocities we read about in Germany (under Nazi rule) begin?  They began with the erosion of religious faith and the acceptance of an ideology based on evolution and survival of the fittest in the previous century.  It began with the devaluing of human life when it is most vulnerable – when it is unborn, unwanted, and infirm.  It ended with the systematic murder of six million Jews and six million non-Jews, and a war that took the lives of 85 million people.
Introspection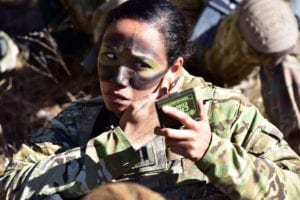 And we've seen the same seeds of equal atrocities being sown in America.  Over the last five decades those seeds have been sown through the legalization of abortion, then the government funding of the abortion, then the legalization of "post-birth abortions."  In the discussion on Obama Care following the 2012 election, there was talk of employing "death boards" to determine who, among the infirm, should live and who should die.  We already see that most of this year's presidential candidates are incapable of drawing the line as to how far this infringement on human rights will go.  Future atrocities are inevitably on the horizon based on our current course.
We desperately need to seek God and ask Him to restore our sight, our sanity, and our sense of decency.  We need God to awaken our conscience and show us the error of our way.  Overall, we need God to transform us from the inside out.  Name-calling, poisonous accusations, and violence will never change a person's attitude.  Only the Holy Spirit of God can soften and regenerate the hardened, sinful heart.  Only the Gospel of Jesus Christ can save and transform us.
PRAYER
Almighty and merciful Father, we call upon You now through Your Holy Son Jesus Christ.  We pray, dear Father, that You will pour out Your Spirit upon us.  That You will make our hearts receptive and responsive to Your word.  We pray that You will raise up men and women of God to be laborers for the Gospel harvest, to proclaim the Gospel to unbelievers and lead them to faith in Jesus Christ.  Oh God, please breathe a revival across our land.  By Your Spirit divine turn our hearts to You in faith and repentance, and to each other in love and reconciliation.
Dear Father, the seeds of atrocity have already been sown among us.  We are all infected with the disease of sin.  We have abandoned the biblical principles that exalt You and restrain our evil. Please, dear God, save us from ourselves and our own wretched way.  Revive us and save our souls, for Jesus' sake. Amen.
---
Photos:
-https://www.flickr.com/photos/soldiersmediacenter/48690219512/
-https://www.flickr.com/photos/usairforce/9194291092/
-https://www.flickr.com/photos/soldiersmediacenter/46655019374/
(Information from: https://www.mirror.co.uk/news/weird-news/dad-tells-daughter-should-left-21608948)