He noticed the poor widow's heart, not what the gift could buy
And he sat down opposite the treasury and watched the people putting money into the offering box. Many rich people put in large sums. And a poor widow came and put in two small copper coins, which make a penny. And he called his disciples to him and said to them, "Truly, I say to you, this poor widow has put in more than all those who are contributing to the offering box. For they all contributed out of their abundance, but she out of her poverty has put in everything she had, all she had to live on." (Mark 12:41–44)
Small. Minimal. Insignificant. Trivial. Unimportant. Irrelevant. Inconsequential.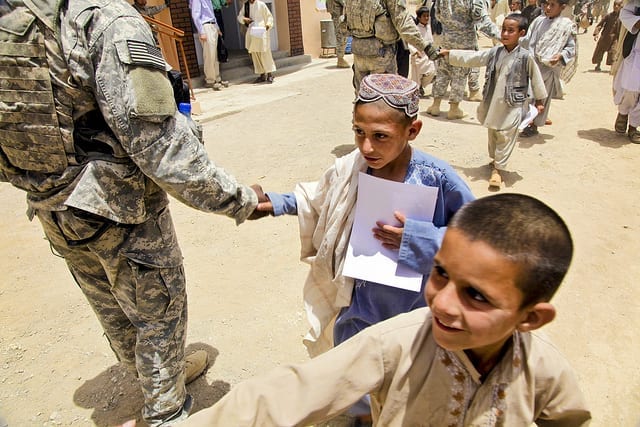 These words may have been in her mind as the poor widow dropped the coins into the offering box. What the woman contributed was the smallest denomination of currency in use at the time.1 Each coin was less than a penny. The gift quite possibly left her without the means for her next meal.2 Her generosity is an example for us to follow. She could have given just one of the coins, but she was down to her last penny and she gave it all.
Huge. Maximum. Significant. Monumental. Important. Relevant. Useful.
These words point to the way Jesus viewed the widow's action. Notice that Jesus sat down opposite the offering box. He stopped. He rested. He observed what people were doing and he noticed this poor widow.
Let the beauty of this scene wash over you. Maybe words like small, minimal, insignificant, trivial, unimportant, irrelevant, and inconsequential describe how you feel about what you have to offer God. But God does not judge you by your own standards, nor the standards of the world. He is observing what you are able to give, and his system of evaluation is different than our system. The giver matters more to him than the gift.
He noticed the poor widow's heart, not what the gift could buy. He notices you, my sister, and he values whatever you give to him and to others in his name.
Respond
Does anything make you feel like what you have to offer God is not enough? Grab your journal and jot down God's truth about you and your offering from these Scriptures:
Galatians 2:20
Isaiah 43:1
1 Peter 2:9
Prayer for the Journey
Lord, remind me that your eye watches over those who fear you and rely on your unfailing love (Psalm 33:18). Amen.
---
1 R. T. France, The New International Greek Testament Commentary: The Gospel of Mark (Grand Rapids: Wm. B. Eerdmans Publishing Co. 2002), 493.
2 Ibid.