As I look at the terrain of this vast planet, I notice a masterpiece of stillness and the unexpected. A collection of memories and sudden tragic chaos. Am I in control or not?
A Beautiful Mess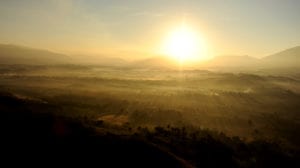 You may ask yourself this question daily, or this question may pose a challenge for you to recognize the possibly that you may not be in control. The wind blows and the oceans rage. The earth quakes and the clouds form devices of destruction; yet the sun shines with brilliance and colorful tapestries of flowers cover fields. What is this beautiful balance? Can one find peace or hope within the unexpected of what we call life on this planet?
As the world stands in shock and worry over the current tragedy that faces the lives of every single person on this earth the question may surface, "who is in control," or "how do I navigate this unsettling season and even life?" Though each person is having their own experience within this season, which no one can fully understand. There is One who does. God, who created the Heavens and the Earth (Genesis 1-2).
Paradise and Sin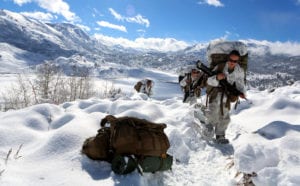 The very world we now live, work, enjoy, study in, and face worry, is the very world that the Creator of the Universe made thousands of years ago. God knows the DNA and framework of every piece of this universe and our planet. He is the one who created the atom, molecule and cell. God is the one who created the stars, the sun and galaxies. He even created vegetation and animals, yet the greatest creation of all was humanity who He made in His Image (Genesis 1:27-31).
Humanity was given exactly what every person looks for today; peace, hope, security, love, identity, purpose etc. Despite this gift from God it was traded in for a life of chaos and tragedy through an evil desire; a poison called Sin (Genesis 3). From this moment the world was cursed by God and humanity disciplined, due to sin (disobedience to God). Yet humanity still lived (2 Peter 3:9), because of God's love and grace (unmerited favor).
A Relentless Pursuit
Hundreds of years went forth and humanity lived a life where they constantly forgot about the One who gave them life and hope. They chose to live in greed, selfishness and pride fueled by the toxin-Sin (Romans 1:18-31). For those who sinned against God there stood an eternal punishment, because they rejected a life with God (Romans 2-3). Yet, God still pursued humanity for He loved them and desired for them to dwell with Him again.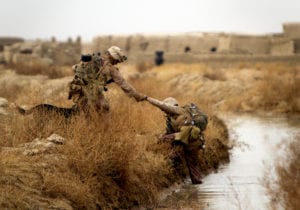 Over, 2,000 years ago a defining moment occurred in the history of the world. God came down to earth in the form of man in order to give His life as a sacrifice for all. His sacrifice covered all of our sin. This sacrifice provided access to God, and the opportunity to spend eternity with Him. God sent His Son, Jesus Christ (both God and Man), to come and invite us to have hope, peace, security, purpose and identity again (John 3:16-18).
No other god in history or in any other faith tradition did what the God of Christianity accomplished (Acts 4:12). He recognized humanity could not be perfect themselves (Romans 3:23). Therefore, He came down Himself to fulfill the duty of perfection. Through this He forgave every sin of every person (past, present and future). Now, you have access to eternal life through believing in Jesus Christ, the Son of God (Matthew 26-28, Mark 14-16, Luke 22-24, John 13-21, Romans 10:9-10, Ephesians 2:1-10).
A Map and Compass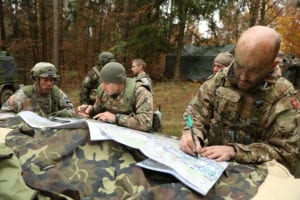 So, I ask this question again, "Who is in control?" The answer is that God is in control (Romans 11:33-36). No one can explain everything that happens on this earth or even try to understand the fullness of the impact tragedy can have on an individual. What we do know is that God loves everyone. He desires to give you hope, peace and provision (Matthew 6:25-34, Matthew 7:7-11, Philippians 4:4-9, John 14:27, 1 Thessalonians 5:16-18) within a cursed world. Whether, the season be hardship or peace (John 3:16, Romans 8:28) this hope and provision is found in Jesus Christ alone (Romans 8, Hebrews 11:1).
To the One who accepts Jesus in their heart through faith (Romans 10:9-10, Ephesians 2:1-10) they receive God in them-The Holy Spirit (John 14 & 16; Acts 2:38, Romans 8). God has not left you alone (Deuteronomy 31:6, Joshua 1:9). He provides you the Divine Map and the Divine Compass to navigate this unexpected world you live in. As one navigates with a Map and Compass through the vast terrain on this earth to get to their destination, God gives each person The Bible (Divine Map) and each believer The Holy Spirit (Divine Compass) to guide and direct us through this ever changing world (John 16:12-15, 2 Timothy 3:16-17, Hebrews 4:12-13).
PRAYER
Father God, I am in need of peace and hope. The world as I know it reveals to me that I am not in control and that scares me. But, I hear that you desire to love me, take care of me, provide for me, give me life and that you are in control. Please come into my life and change me. Please come and help me live in this hope and peace that you invite me to. Jesus, I am sorry for my sins and I welcome your forgiveness and freedom into my life. Please lead me as my Lord and Savior. Amen.
---
Photos:
-https://www.flickr.com/photos/usairforce/4297141774/
-https://www.flickr.com/photos/marine_corps/16229892972/
-https://www.flickr.com/photos/marine_corps/6775893900/
-https://www.flickr.com/photos/soldiersmediacenter/15791597932/