On January 28th, 2020, an article appeared in the news about the famous Wienermobile.  A Wisconsin state trooper pulled it over for failing to obey that state's "Move Over Law." 
Slack Or No Slack?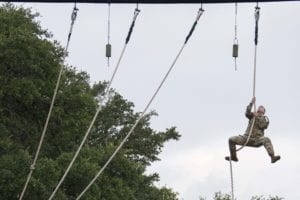 This law requires motorists to move to the other lane (if there is one) if an emergency vehicle is occupying either the right or left shoulder of the highway.  If the highway only has two lanes, then the motorist is required to slow down to a safe speed until they've passed the emergency vehicle.  The driver of the Wienermobile failed to comply with this law, so the officer stopped him.  Fortunately for the driver, the officer only gave him a verbal warning.  After all, it was the Wienermobile and the officer ought to cut him a little slack, right?
Any driver of the Wienermobile faces some strange temptations.  On the one hand, his wheeled-oddity is a "fun vehicle."  I mean, how serious can you take a car or truck that's shaped like a hot dog?  In fact, I'm not even sure which of these it's classified as.
Whenever the Wienermobile passes by, it will excite children and draw smiles from adults.  It's not something one sees every day.  So, because of the uniqueness of the Wienermobile its driver might be tempted to seek favors on the basis of the vehicle's "good guy image."  He or she may expect to be given the right of way at intersections or privileges that other vehicles will never receive.  The Wienermobile driver might also expect to be granted leniency, should he violate the law.
Leading By Example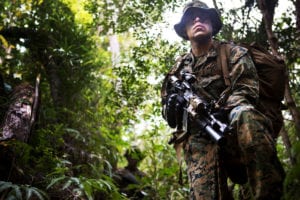 Yet, another side of the Wienermobile is very serious.  That hotdog-shaped automobile is one of the most potent advertisements for Oscar Meyer hotdogs.  And if the operator allows his one-of-a-kind vehicle to get dirty, or if he violates traffic laws, or if he crashes the vehicle and kills someone – the ramifications for hurting business are staggering.  Therefore, the driver must take his mission very seriously.  He or she must maintain the image of being harmless, clean, and friendly.  They cannot be given to road rage or be aggressive in their driving.  Nor can they use their vehicle to stop at a liquor store or adult book store.  For they represent a huge corporation that works hard to maintain an unblemished image.
Similar temptations face the Christian believer, especially those who are dedicated exclusively to the Lord's work – i.e. the clergy.  First, the pastor or chaplain, because of their unique position, might be tempted to expect favors that the "average Joe" will never get.  They might hope to find leniency if they break the law.  But that will be a tragic miscalculation.  Just look at what happened to the Wienermobile.  Its driver failed to obey a traffic law a policeman pulled him over – and it made the news!  And what do you think will happen if a member of the clergy is caught in some misdeed?  The law, the public, and the press will be ruthless.
Reexamine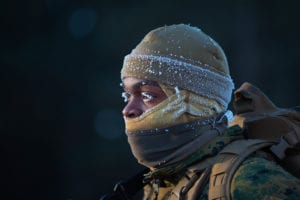 And then there's the other consideration.  All believers in Jesus, particularly the clergy, are ambassadors for Christ (2 Corinthians 5:20; Ephesians 6:20).  As such, they are entrusted with the mysteries of the Kingdom of God (1 Thessalonians 2:4; Titus 1:3) and represent Jesus to humanity.   As ambassadors for Christ, Jesus' stern warning is most applicable to them – not to become stumbling blocks by tarnishing Christ's image through bad, illegal, or immoral behavior (Matthew 18:7-14).
This warning also applies to the Christian and the clergy who are contemptuous of the humility and gentleness of Christ.  It's a fact, Jesus said, "I am gentle and humble in heart" (Matthew 11:29).  Unfortunately, these are not cherished values in American society.  In our culture everyone wants to "flex their muscles" and present the image of being tough.  But if the Christian or the clergyman seeks to do this, they'll misrepresent Jesus.
If the driver of the Wienermobile wishes he were driving a "muscle car" instead, then he should find another job.  In the same way, any Christian believer or clergyman who hates the image of a kind, loving, humble, and gentle Jesus, then perhaps they are serving the wrong Master.  If they'd rather call down fire upon people or smite them with blindness and leprosy, then they need to reexamine their motives.  For Jesus never performed such miracles upon people.  Jesus' miracles only brought healing and help to people.  Just as Oscar Meyer has a reputation to protect, so does Jesus.
PRAYER
Search me, O God, and know my heart.  Try me, and know my anxious thoughts.  See if there is any hurtful way in me and lead me on the path of everlasting life. Amen.
---
Photos:
-https://www.flickr.com/photos/soldiersmediacenter/48599732162/
-https://www.flickr.com/photos/marine_corps/27024542151/
-https://www.flickr.com/photos/marine_corps/38936922645/
(Information from: https://www.upi.com/Odd_News/2020/01/28/Wienermobile-stopped-for-traffic-violation-in-Wisconsin/2831580264901/?sl=1)