The assumption of command ceremony is steeped in history.
For hundreds of years, leaders have stood before military units and accepted the call to lead through dignity, character, and strength. The unit members then respond with their allegiance and willingness to sacrifice. The ceremony highlights the awesome responsibility we place in leaders, and that is just as true in the family.
Context
God has called us to assume leadership in our families. That may sound scary and overwhelming to many because of a dysfunctional family history. Poor leadership is even seen at work when leaders use their position for selfish gain.
We see them steal the glory of success and spread the blame for failure. As a result, we may even get burned by office politics and gossip. We hate poor leadership. Yet if we are honest, we do the very same things we hate with our families.
No one sets out to be a bad leader. It happens over time and one small poor decision at a time.
Some of us want everything nice, neat, and tidy. We concentrate on fixing every small imperfection and become micromanagers in the process.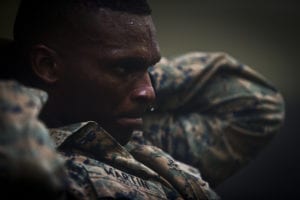 Others of us fear being hurt or the potential for being hurt so we erect emotional, social, and physical barriers to ensure we avoid pain and suffering. We seek control of our families and in the process, we become like mini-dictators.
A man named Moses was an example of leadership gone bad (Exodus 2:11ff). As a young leader, he noticed that his fellow citizens were burdened with work and were being mistreated. He sought to control the situation which ended by murdering a cruel task master. The fact that Moses hid the body in the sand tells us he knew he chose the wrong way to solve the problem. And, as is always the case, someone found out and reported it to the highest levels. Moses had to flee for his life.
Application
In our families, we like to take control in negative ways. We speak cruelly to our spouse and at times we are harsh with our children. There is even a tendency for us to  make rules that no one can live by, including ourselves.
We create such a toxic environment that we must find ways to relieve our stress with fun and destructive habits that we try to defend with Bible verses.
The truth is, God gave us a command position and we have blown it.
But God does give second chances (and third, fourth, fifth…). We need to learn the same lesson Jesus taught His disciples long ago when He had to resolve a leadership dispute.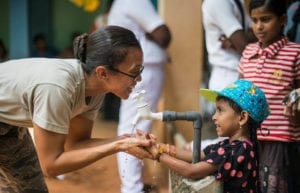 In Luke 22:24-27, the disciples were arguing about who had the highest rank. Jesus told them that they were not to be like other authorities who were concerned about rank and led only for personal gain. Instead He told them leadership is about serving, and He provided a living example. Jesus washed their feet, provided for their needs, felt sympathy for their struggles, and most important laid down His life for them.
Leadership in the family is best accomplished by following in the footsteps of Jesus.
Service is about love (even tough love). Service is doing what is best for the other person, putting your needs second, and trusting God to provide all that is needed. Along with this, saying a kind word to your spouse when you are frustrated is service. Doing the dishes when everyone is tired is service. Giving a listening ear when you would rather be on your phone is service as well. Serving is difficult, but not impossible.
Ask God to help you be the leader He has called you to be.
---