It's incredibly important, yet challenging, that as you run your race in uniform for Christ, to keep His light in your heart burning brightly for others to see.
One of my fondest summer memories was ascending a "14er" while participating in Rocky Mountain High, the outdoor leadership program at OCF's Spring Canyon Conference Center.
To accomplish this feat, and avoid becoming a human lightning rod from the frequent noontime thunderstorms, the ascent begins well before sunrise at O-dark thirty and requires an essential piece of equipment—headlamps.
Our headlamps blazed a trail before us in the pre-dawn dark wilderness. When my headlamp malfunctioned, the other headlamps illuminated my path until I could find fresh batteries. When a misstep took me sliding down a hill later, I switched my headlamp to strobe to signal my distress so others could find and aid me.
Defense-In-Depth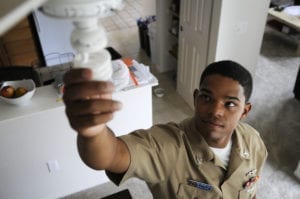 I wonder, how is your light shining? Is it strong and steady, dim, no longer illuminated, or have you switched over to the strobe mode of distress?
In OCF's ministry efforts, our eight Spiritual Pillars help keep our spiritual lights lit, serving as headlamps to illuminate the pathways of our programs and actions with Christ's light brightly burning.
OCF's Spiritual Pillars also employ a defense-in-depth strategy for protection in the spiritual realm. With cyber-attacks in the news lately, thirty active duty years with computer networks and security have taught me the critical importance of having defense mechanisms in place: firewall, anti-virus, and password protections.
Firewall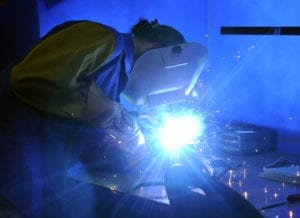 This stands as the sentry in the cyber world, checking all information going into your system/network and keeping out anything posing as a threat. OCF's ability to unite for fellowship is the firewall surrounding OCF with protection against the enemy and secures our perimeter by constantly sniffing out potential problems. Having the light of others helps illuminate our path, keeping us safe.
"Two are better than one, because they have a good reward for their labor. For if they fall, one will lift up his companion. But woe to him who is alone when he falls, for he has no one to help him up" (Ecclesiastes 4:9–10, NKJV).
Anti-Virus
Should something sneak past the sentry, anti-virus software constantly patrolling inside identifies, neutralizes, and destroys would-be threats. Our Engaging in Prayer pillar speaks to that which searches our thoughts, actions, and what doesn't belong and keeps us operating at peak. Our collective prayer life is what eliminates those issues threatening to dim our light and make us ineffective.
"Even before a word is on my tongue, behold, O Lord, you know it altogether. …Search me, O God, and know my heart! Try me and know my thoughts! And see if there be any grievous way in me, and lead me in the way everlasting" (Psalm 139:4, 23–24, ESV).
Password Protection
Password protection and encryption are the last lines of defense safeguarding your information and hard drive so nothing can steal, destroy, or manipulate them. Centering on scripture protects our hard drive—our mind—to ensure the thought life is protected and does no harm. The Word of God keeps us focused on the truth, helps us defend our light and sustains our light for others when they need assistance.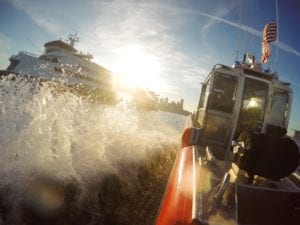 "For the word of God is living and active, sharper than any two-edged sword, piercing to the division of soul and of spirit, of joints and of marrow, and discerning the thoughts and intentions of the heart" (Hebrews 4:12, ESV).
It's incredibly important, yet challenging, that as you run your race in uniform for Christ, to keep His light in your heart burning brightly for others to see. Adhering to OCF's proven Spiritual Pillars will surround you with others who will watch your back, preserve your protection from evil, and utilize God's WORD to defend your mind and heart. It's OCF's honor and privilege to come alongside you to keep your Christ light shining vibrantly!
---
About David Warner
Brig. Gen. David B. Warner, USAF (Ret.), and his wife, Lori, are the Executive Director couple of Officers' Christian Fellowship. They assumed the position in August 2010, after retiring a month earlier from the United States Air Force out of Headquarters Air Force Space Command, Peterson Air Force Base, Colorado. He is currently serving on the board of the Christian Service Charities, and as an advisory council mentor for Faith Comes By Hearing. David and Lori live in Monument, Colorado, and have two married daughters, Brittney (Andrew) and Ashley (Chris). In their spare time, David and Lori enjoy spending time with their four grandkids.