We who have gone before welcome you to the profession of arms and the start of your great race the Lord has set before you.
You carry two commissions simultaneously: one conferred on you from our Commander in Chief and one from the King of kings.
You are a Christian warrior. Notice that "Christian" is in the adjectival position; your Christianity is preeminent and modifies, shapes everything else you do. As you launch out on your race, you can be comforted by some sage advice from the apostles:
Lead On!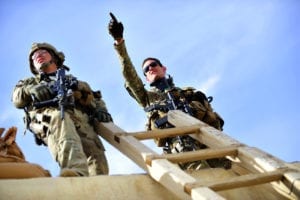 "Don't let anyone look down on you because you are young, but set an example…" (1 Tim. 4:12).
Ask yourself, "Does anyone have a clue that I am different, that Christ matters to me?" If your answer is unsettling, be different! In OCF, we have traditionally claimed that both our first act of worship—giving God our very best—and our first act of witness is our professional excellence. It is what recommends you as someone who ought to be followed and emulated, as someone who has earned the right to be heard.
"Always be prepared to give an answer to everyone who asks you to give the reason for the hope that you have. But do this with gentleness and respect, keeping a clear conscience, so that those who speak maliciously against your good behavior in Christ may be ashamed of their slander" (1 Pet. 3:13–18).
Be Ready!
Philemon 1:6 says, "I pray that your partnership with us in the faith may be effective in deepening your understanding of every good thing we share for the sake of Christ." Then be ready to respond to everyone who asks. This is important—one man's evangelism is another man's proselytizing. But when you are asked, what seeds of faith are you prepared to plant? It highlights the importance of walking in the Spirit and having a tightly crafted personal testimony, of developing habits of scripture memory, of staying in the Word, and especially being able to distill the essence of the gospel message. Stay on the message of God's great love for each of us, about Christ and His sacrifice for us.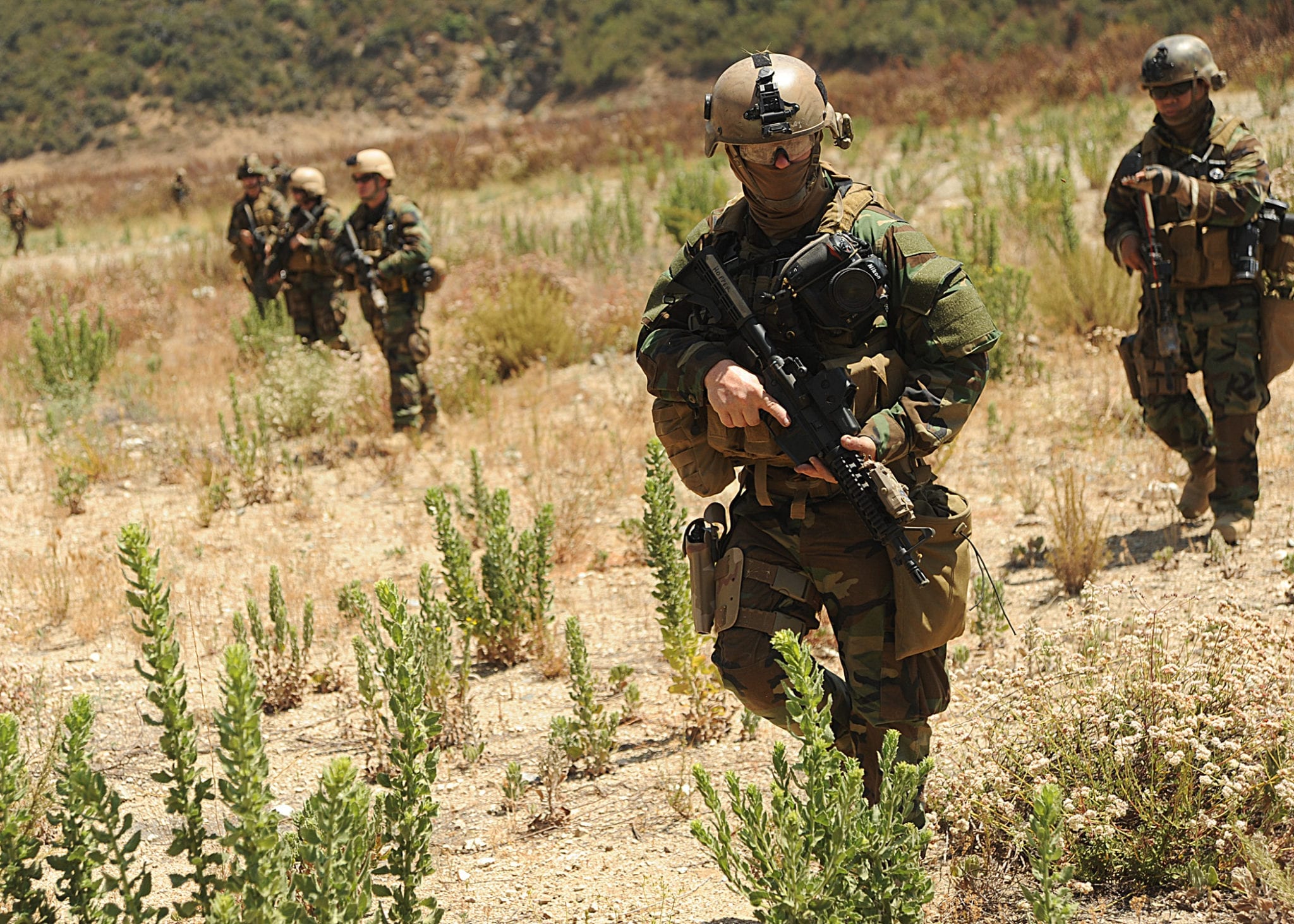 No Fear!
Peter admonishes us to "revere Christ as Lord." The Army's Ranger Creed challenges its adherents to give "100 percent and then some." In your professional and spiritual life, you must not waver; you must wholly commit, completely surrender, "go all in." Do the right thing at all times—"Who is going to harm you if you are eager to do good?" (1 Pet. 3:13). At the same time you're being bold, be humble. Peters challenges us to act with gentleness, with a settled confidence in our souls. 2 Timothy 2:16 reminds us of the futility of getting sucked into stupid arguments. Our military training emphasizes the importance of the team—battle buddies, the man or woman on our right and left, esprit de corps—in controlling or even banishing fear.
The same is true for our spiritual walk, so stay in fellowship! Our OCF link-up services, the "Find OCF Near You" part of our website, the battle handoffs that our academy staff representatives do with training and operational commands, and the new military web portal are all tools to help keep you emboldened in your faith, falling out of habits and to find fellowship—and lay leadership—opportunities tailored to your specific needs and circumstances.
OCF Leads the Way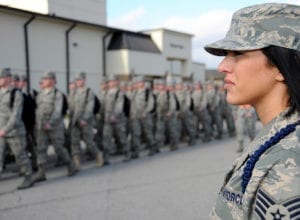 After leaving the Coast Guard Academy, a newly commissioned officer arrived at his first assignment in Florida. With a vision for outreach into the local community, he wanted to help care for the homeless. So he launched The King's Sheep, a team of OCF members who team up with a local church. They are making an impact!
Never underestimate the impact of one man or woman, like the one above. These are consequential times, and what you do and how you lead does matter. "When I called, you answered me; you greatly emboldened me" (Ps. 138:3). My prayer is that the Lord will embolden you through the ministry of OCF. Lead on! Be ready! No fear!
---
About David Warner
Brig. Gen. David B. Warner, USAF (Ret.), and his wife, Lori, are the Executive Director couple of Officers' Christian Fellowship. They assumed the position in August 2010, after retiring a month earlier from the United States Air Force out of Headquarters Air Force Space Command, Peterson Air Force Base, Colorado. He is currently serving on the board of the Christian Service Charities, and as an advisory council mentor for Faith Comes By Hearing. David and Lori live in Monument, Colorado, and have two married daughters, Brittney (Andrew) and Ashley (Chris). In their spare time, David and Lori enjoy spending time with their four grandkids.