This Memorial Day weekend, many Americans take to the waters and trails, create culinary masterpieces on our BBQ grills and take in a ball game. But, there is something more we should be doing. Something foundational to our identity as a nation: That is, remembering those who gave all in defense of our freedom.
The United States is unique among nations. Our commitment is nearly limitless commitment toward remembering those who died defending our freedom. It's no surprise that efforts are still underway to bring home our unrecovered WWII heroes. Heroes who died defending the world against enemy forces.
Project Recover
That quest came a bit closer to closure in October 2017. Project Recover located the wreckage of a WWII B-24 bomber carrying a crew of 24 off the coast of Papua New Guinea. On March 11, 1944, the crew of "Heaven Can Wait" was on a bombing mission to Japan. Anti-aircraft batteries located on Hansa Bay shot the plane, which crashed into the Pacific. Eleven American servicemen were part of the 320th "Moby Dick" squadron of the "Jolly Rogers" 90th Bombardment group. They were listed as missing in action.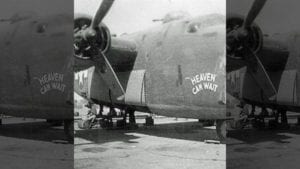 Presented with four years of extensive research provided by a crewman's family, Project Recover located a debris field in 213 feet of water. However, it took many more months for the government to verify the findings of Project Recover. Now, repatriation ceremonies for the remains of three of the 11 heroes are part of rich history of honoring those who paid the ultimate price for our freedom.
The Warriors Journey is committed to serving the needs of our warriors and their families. We offer extensive resources designed to help our warriors navigate life with both dignity and honor. We applaud the tireless efforts of groups like Project Recover, and urge our fellow Americans to always remain committed to bringing our warriors home.
---