A 2003 National Geographic documentary entitled, The Dark Side of Everest, explores the troubling subject of "Mount Everest ethics."
Heartless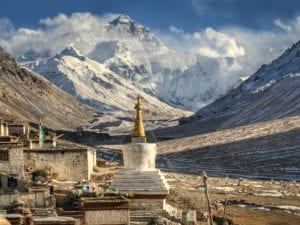 Perhaps a more accurate title for the movie would be The Dark Side of Humanity. For it highlights the questionable behavior of many climbers whose obsession to summit the world's highest mountain. It makes them unwilling to help ailing, injured, or even dying climbers they pass on the way. In some cases, this single-minded fixation on reaching a personal goal leads some climbers to abandon members of their own team, even to despise them as "weak links."
Climbers who resort to this behavior and show contempt for fellow climbers justify themselves by saying, "Until you're up there in the "Death Zone" (above 28,000 feet), you will never understand how climbers can be so heartless. If you try to help others in those severe conditions, you'll be risking your own life. Besides, if someone's having trouble in the Death Zone, there's little hope of their survival. Since that is the case, you might as well save yourself."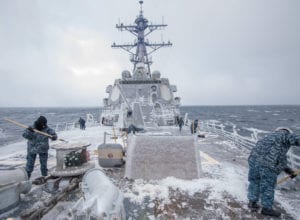 However, the survival one abandoned climber, Beck Weathers, during the May 10, 1996 disaster, seriously challenged this "survivalist mentality." Weathers suffered temporary snow blindness in the Death Zone during his ascent. He eventually lost consciousness during a terrific storm and was left for dead. Against all odds he regained consciousness and made it back to Camp 4 under his own power. Furthermore, losing his nose, lips, toes, fingers, and one hand to frostbite. His recovery destroyed the argument, "There's no hope for those who fall in the Death Zone."
Human
In reality, as the documentary revealed through numerous interviews with the most experienced and strongest climbers, climbing is essentially a self-serving pursuit and should never trump the opportunity to save a life. One seasoned climber explained, "Just because you're in the Death Zone doesn't mean that you cease to be human. It doesn't mean that you throw ethics out the window. You still have an obligation to help people, even if it means abandoning your personal goal to reach the summit." In fact, maintaining one's ethics and sense of humanity under such adverse conditions is a true sign of strength. Conversely, resorting to an "every man for himself" mentality (i.e., panic) is an obvious indication of weakness, which is far more contemptible than the so-called "weak links" who fall on the journey.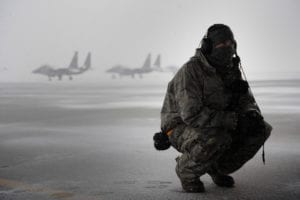 In the Army, we live by the creed, "Never leave a fallen Soldier behind." That's not just a resolution to be merciful to the wounded or honoring to the dead. It's a commitment to be strong and courageous in the face of extreme danger.
"You shall love your neighbor as yourself," is God's command to His children (Mark 12:31, NKJV). Listen also to the Apostle Paul's words to believers in the 1st Century:
"Let nothing be done through selfish ambition or conceit, but in lowliness of mind let each esteem others better than himself. Let each of you look out not only for his own interests, but also for the interests of others. Let this mind be in you which was also in Christ Jesus, who, being in the form of God, did not consider it robbery to be equal with God, but made Himself of no reputation, taking the form of a bondservant, and coming in the likeness of men," (Philippians 2:3-7).
PRAYER:
Dear Father in heaven, remind me that—above all obligations, relationships, and allegiances—I am Your child and Your servant. Remind me, that even when times are tough, and my life is in danger, I have an obligation to You and to my fellow human beings. Please strengthen me to be ethical. Strengthen me to be moral. Strengthen me to be merciful. Amen.
---