On November 14, 1963, the cook aboard an Icelandic fishing boat noticed a column of black smoke rising from the waters of the North Atlantic. The ship steamed to the site, thinking it might be another ship in distress. But it was not a ship on fire. It was an underwater volcano.
New Birth
Within a week continuous eruptions gave birth to an island—measuring 1500 feet in length and 147 feet in elevation. The island continued to grow. In three years the island reached its maximum size—just over one square mile in area and 570 feet in elevation. In subsequent years, erosion created black sandy beaches and the natural introduction of plants (from seeds carried by birds, water, and wind) and animals (birds, airborne insects, and land rafts carrying worms, grubs, rodents, etc.) have made it a full-fledge ecological zone and led to its designation as a nature reserve. The new island is called Surtsey, after the Nordic god of fire. But Surtsey is just one of numerous new islands—islands that did not exist a century ago and were formed through volcanism, reef development, glacial retreat, and erosion.
Anak Krakatau, meaning "Son of Krakatau," is another new island. It arose from the sea in 1930 in the decades after the devastating "Krakatoa" eruption. Far from a barren wasteland, Anak Krakatau has rain forests and teams with life—and it was created less than a century ago. The list goes on: Banua Wuhu formed in 1919, Kavachi formed in 1939, Myojin-Sho in 1951, Kuwae in 1971, Metis Shoal in 1995, and Home Reef in 2006.
New Creation
In a world that seems on an unalterable course of destruction from pollution and erosion, it seems like God sends us reminders that He can do something unexpected. He can create new worlds, bring back life, and make all things new.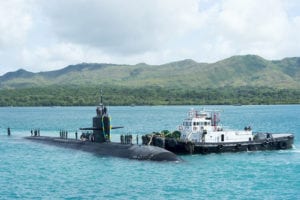 God can do the same in people's lives. Sometimes we feel our lives are on a downhill slide from moral pollution and the constant erosion of our spirits by problems and incessant trials. But God can deliver us. He can create in us a clean heart and renew a righteous spirit within us (Psalm 51:10; 2 Corinthians 5:17). He can make all things new.
When Israel was in distress, with the Red Sea to their front and the Egyptians tailing them, Moses made them a fantastic promise. The Egyptians had been their painful problem for 400 years. They hoped and dreamed, but Egypt was a cruel taskmaster from which they would never be free—so it seemed. But Moses assured them: "The Egyptians you see today, you will never see again" (Exodus 14:13). And God made it so. God delivered them that day from the Egyptians forever. They were never to return to Egypt nor ever see the Egyptians again.
And there are problems that tenaciously hang onto us, ravaging us like cruel taskmasters. "Will I never be free? Will I never know change in my life?" Yes. God can set you free. He can change you. He can make all things new. And the painful problems of your life you will one day never see again.
PRAYER:
Create in me a clean heart, O God, and renew a steadfast spirit within me. Change my heart and my life and make me more and more like You. Amen.
---
In article photo: USS Key West (SSN 722) returns to its homeport of Guam. by Official U.S. Navy Page licensed under CC BY 2.0