"If you see an alligator floating down the street, right by your house – it ain't ours. Don't call us. Call the Florida Fish and Wildlife Department."
Those were the closing words of Gatorland CEO, Mike Hileman, in a video he prepared to assure the public none of his alligators, some as long as 14-feet, will escape during Hurricane Irma. That's good to know. For Gatorland is a virtual "alligator city" with a population of over 2,000 of the dangerous crocodilians.
Hurricane Irma is coming right on the heels of Hurricane Harvey, which did flood a smaller alligator sanctuary in southeast Texas, Gator Country. When waters rose above its perimeter fence, some of its 350 alligators escaped. Its owner Gary Saurage, however, fought a fierce battle to make sure none of the biggest, including "Big Tex," got loose.
I'm sure the folks in Florida appreciate the efforts and assurances of Mike Hileman that they have nothing to fear from his alligators. But there are five million alligators spread across the Southeastern United States, with one and a half million in Florida alone! Is there any guarantee of safety against them? If we come back to our home following the storm, can we be assured that there won't be an alligator in our dining room – as one Texan found after Hurricane Harvey?
No. Mr. Hileman's promises only pertain to his 2,000 hungry gators. The other five million are our concern.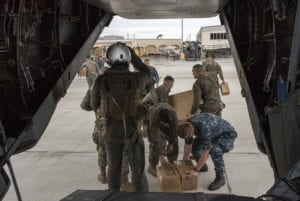 You know, some people look at the promises of God that way. Some people think that God's promises are greatly limited and apply to only certain categories of problems. They believe that God only specializes in taking care of easy ones – those that require some help from us. It's as if God gives no guarantees for problems that exceed the range of the manageable.
Yet the very opposite is true. Throughout the Bible God rescues situations when they are at their very worst, when all earthly hope is gone and people have run out of solutions to resolve them.
An example of this is Jesus' raising of Lazarus (John 11:1-46). Jesus didn't need Lazarus to be close to perfect health before He could heal him. No, Jesus took action when Lazarus had been in the grave for four days, i.e. when there was no hope whatsoever for making things right.
In Exodus 14:10-31 we have the account of God's deliverance of Israel from the Egyptian army. God waited until Israel was pinned down with Pharaoh's chariots on one side and the Red Sea on the other before He took action. It was only then that God opened the sea before Israel and blocked the Egyptians with a pillar of cloud and fire. The only thing that Israel could do to help the situation, was to simply obey God's command – to go forth into the parted waters.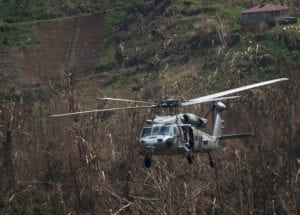 Then, once Israel escaped through the sea, God removed the cloud and lured the Egyptian army into the waters in pursuit of Israel. Once the Egyptian army was in the midst of the sea, God returned the waters to their place, destroying Israel's enemies.
In the final analysis, God performs His greatest miracles when circumstances are at their worst and when His people are at their most helpless state (Romans 5:6-8). This is why Paul stated that when he was weakest, God was strongest (2 Corinthians 12:7-10).
God is not merely "a god of the hills and not of the plains" (1 Kings 20:23, 28). God is the God of every situation. He's the Great Physician that can cure the most deadly diseases and heal the most hopeless situations. Therefore do not place limitations on God, but keep trusting Him. And don't get discouraged if your prayers seem to go unanswered and things only get worse. Remember, God often allows problems to get utterly hopeless before He takes action.
It's not to keep us in suspense, but to demonstrate His power in a greater way and make our faith stronger than before. Our part is but to trust and obey.
PRAYER:
Almighty and merciful Father, Your infinite power is displayed throughout this universe – down to every atom. Yet You are never distracted from me or my little problems. Dear Father, You command me to cast all my cares and burdens upon You (1 Peter 5:7; Psalm 55:22). Therefore, I ask You, dear Father, to please come to my aid and answer my prayers – that I may see Your glory and my faith may be strengthened. In Jesus' name, Amen.
---
(Information from: http://www.huffingtonpost.com/entry/gator-park-preps-for-hurricane-irma_us_59b43351e4b0b5e531068aad; http://mashable.com/2017/08/29/gator-park-harvey-flood/#zkxjZtsAemqJ)