"Do nothing out of selfish ambition or vain conceit. Rather, in humility value others above yourselves, not looking to your own interests but each of you to the interests of the others."
(Philippians 2:3,4, NIV)
Have you noticed that you don't have to teach a child to be selfish? It comes naturally. This is true for adults as well, even Christians. Though we have the Holy Spirit to guide and empower us to refrain from selfishness, we still must choose. Too often we yield to the old sin nature. This applies every one of us. No exceptions.
As we approach the Thanksgiving and Christmas seasons, it's a great time to reflect on these two verses Paul penned to Philippian Christians. Selfish ambition…vain conceit…both can be conquered, but it starts with humility. It takes valuing the needs of others above your own.
I don't like shopping, especially on days like Black Friday after Thanksgiving. I've never stood in line all night to be among the first to take advantage of a sale. But I've witnessed pushing, shoving, and abusive language by selfish people intent on buying a discounted item before someone else claims it. "Me first!" "Get out of my way!"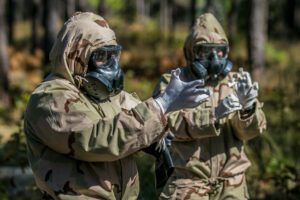 Here's another example. When bad weather causes power outages and other problems, I've seen greedy retailers gouge buyers by hiking the prices for generators, chain saws, and bags of ice melt to gain an unreasonable profit. I imagine you've observed similar behaviors.
Thankfully, we've also witnessed examples of kindness and self-sacrifice and have been on the receiving end of generosity. When we're the beneficiaries of unselfish behavior, we're motivated to do likewise.
But should it take a kind act, or some unselfish behavior shown toward you, to motivate you to put others' needs before your own? Jesus modeled humility and selfless service toward others, and He commands us to follow His example.
The story is told of an anthropologist who showed a game to some children in an African tribe. He placed a basket of delicious fruit near a tree trunk and told them, "The first child to reach the tree will get the basket and everything in it." When he gave them the start signal, he was surprised that they were walking together, holding hands until they reached the tree and shared the fruit!
When he asked them why they held hands and walked together to the tree, they answered with astonishment. "Ubuntu!"
"Ubuntu" in their culture means "I am because we are." Those children realized their collective happiness was far more important than one person's exclusive satisfaction.
Imagine what our own American culture—currently struggling with hatred and division—could gain if more people began to live by the 'Ubuntu' principle.
---