She saved the lives of everyone aboard a Greyhound bus – packed with 38 passengers, most of them children.
16-year old Laura Simpson of Queensland, Australia was on an all-night bus trip to her home from St. Margaret's Anglican Girls School in Brisbane.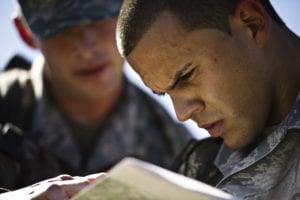 At 3 AM, while most of the students and passengers were asleep, the bus was traveling on a remote highway between two distant towns. Suddenly the bus veered off the road, ran over a sign, bounced through a dry creek bed, then headed straight for a river. Laura, saw the driver was having a seizure. His body had stiffened and his foot was braced against the gas pedal, causing the bus to accelerate to its doom.
Laura raced to the front, grabbed the wheel and steered the wild bus away from the river, while she screamed at the driver to wake up. He awoke enough to take his foot off the gas – but Laura continued to drive. She steered the bus back to the road, brought it to a halt. Using her flashlight Laura then directed all the passengers to disembark and then phoned the police for help and Greyhound for a replacement driver.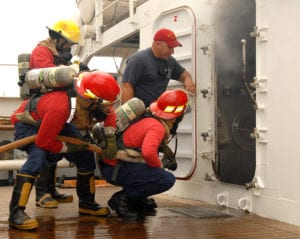 Authorities notified parents of the event and that their children were safe, though delayed. And Laura Simpson? She had used her phone to make so many emergency calls that, when it was all over and she wanted to speak with her parents, her phone battery was dead. She had to wait four hours on the roadside for a replacement driver and an eight-hour journey to arrive home.
Laura Simpson's quick thinking and desire to help averted a horrific disaster. But what if she had chosen to be a mere spectator? What if she had sat passively and watched the bus drive to its destruction? What if she had been content to criticize the terrible driving, but offered no help?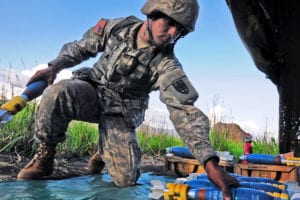 Absurd questions? Yet people do just that every day. They passively watch their communities, churches, and organizations struggle. But they choose to find fault rather than to help. May God help us to put our hands to work instead of our tongues, and to support our overworked leadership carry the load.
The Scripture tells us, "Obey those who rule over you, and be submissive, for they watch out for your souls, as those who must give account. Let them do so with joy and not with grief, for that would be unprofitable for you," (Hebrews 13:17, NKJV).
PRAYER:
Dear Father in heaven, open my eyes and help me to be sensitive to the needs of those who lead me. I don't want to be a thorn in their side, but a joy to their heart. Please, Lord, may it be so. Amen.
---