You've probably never heard of Laurence Gieringer.
He built an empire. His construction projects were nothing short of amazement. He built houses, churches, theaters, office buildings, country clubs, cable car systems, roads, bridges, railroads, public utilities, and communities on a scale unmatched by anyone else. He designed the most exquisite church stained glass windows. Laurence Gieringer designed, built, and operated coal mining companies, sawmills, river dams, and airports. He changed the course of rivers. He was an artist, architect, and civil engineer. Yet Lawrence was no "robber baron." His manifold achievements still remain and continue to inspire and benefit tens of thousands annually. Nor was Laurence Gieringer a millionaire. That's right. For all his accomplishments, Lawrence was a gentle and humble man who earned only a modest income.
How He Did It
Remember, I said Laurence Gieringer constructed his empire on a scale unmatched anywhere else on earth? Truth is that he built things on a tiny scale—a scale of only 3/8 of an inch to the foot. Laurence Gieringer is the creator of Roadside America in Shartlesville, PA, which is the largest miniature village in the world.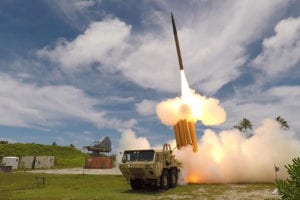 It all began as a boyhood dream-inspired as he sat with his brother Paul on the summit of Penn Mountain, looking down on the city of Reading. Gieringer dreamt of making his own little city when he grew up to be an adult. And what began as a hobby became his passion. His miniature village also became immensely popular due to its uniqueness. The miniature village is also large (half the size of a football field). The village was so popular that he had to build a unique building to house and operate his little empire. Laurence died in 1964, but his Roadside America remains a popular attraction that captures in time a panorama of what America used to be.
The real source of Laurence Gieringer's greatness was that he was willing to do little things on a grand scale. He put meticulous care and effort into every single detail of every building, vehicle, bridge, and community of his Roadside America. The result was a beautiful masterpiece and one of the most beloved family attractions in the Northeast.
Do Your Best
Our society is filled with people who strive to be the "first" and the "greatest;" to build "the tallest," "the longest," and "the biggest." They jockey for the best and most important and most prestigious jobs. But rare is the person who takes on the obscure, the tedious, and the small tasks of life and executes them with excellence. Rare is the worker who despises, not the little tasks of life, but only doing them in a mediocre way. Dr. Martin Luther King, Jr. once cautioned: "If God calls a man to be a street sweeper, he should sweep streets as Michelangelo painted, or Beethoven composed music, or Shakespeare wrote poetry. He should sweep streets so well that all the hosts of heaven and earth will pause to say, here lived a great street sweeper who did his job well."
The Scriptures admonish us: "Whatsoever thy hand findeth to do, do so with all thy might." (Ecclesiastes 9:10)
PRAYER:
Dear God, help me to be faithful in the little tasks of life that I may prove worthy of greater things. Show me true greatness is found in doing the little things in a great way. Amen.
---
In article photo: Interceptor Missile by U.S. Army licensed under CC BY 2.0