In 1959 Milton Jenkins was a local Detroit talent scout and manager of the male singing group, The Primes.
He arranged an audition for a teenage singer named Florence Ballard. Jenkins wanted to start a sister group, The Primettes, and felt that the young Ballard had the talent to form the foundation of a female trio. Jenkins had another female vocalist in mind, Betty McGlown. Florence recruited her old friend Mary Wilson, as the third member of the group. And thus began the group that would ultimately be destined for fame as The Supremes—a name coined by Florence Ballard herself.
The Rise to Fame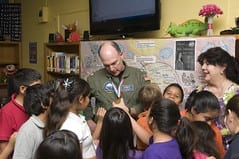 In 1960 Betty McGlown dropped from the group and was replaced by Barbara Martin. Martin herself left The Supremes in 1961 and was replaced by none other than Diana Ross. And for the next three years each of the three Supremes took turns singing lead for the group. But in late 1963, the Motown CEO, Gordon Berry, made Diana Ross the exclusive lead for the group. For Berry this was strictly a business move. He believed Ross' higher and nasal voice might appeal more to white audiences. Whether his reasoning was valid, the decision to push Ross to the forefront made The Supremes superstars.
The Resentment
But Florence Ballard deeply resented this usurpation by Diana. She who had helped found the group and created its name, was relegated to a support role, standing in the shadows to back up Diana Ross who stood in the limelight. The anger and resentment continued to fester and regressed into profound depression and alcohol abuse. Florence's performance deteriorated. She frequently showed up late for rehearsals and recordings. Finally, in 1967 an exasperated Gordon Berry fired Florence Ballard from the Supremes.
The Aftermath
Florence Ballard failed in an attempt at a solo career. In 1968 she married former chauffeur Thomas Chapman. After their third child was born in 1971, the couple split. This led to the foreclosure of her home. Now on food stamps and overweight, Florence and her children were forced to move in with her mother in Detroit. This was never what Florence Ballard envisioned when she once basked in the glory of singing with The Supremes. Nor was it the end she anticipated when she became jealous and resentful at being pushed into the background. But it's where her unresolved anger and bitterness took her. In 1976, shortly after being reconciled with her estranged husband, Florence Ballard died of a heart attack, caused by a blood clot in her coronary artery. She was 32 years old. Her story is considered one of the saddest in popular music.
God does not measure success as humanity does.
Resentment, jealousy, and bitterness can overpower, consume, and destroy us. If we find ourselves pushed to the background, passed over for promotion, or forced to listen to the praise of others while we yearn for it ourselves, then we need to take heed. It is essential to our survival that we commit ourselves to God's sovereignty, wisdom, and love. Focus on the good things that God has poured out into your life and forget about what is withheld. And understand that God does not measure success as humanity does. To God success equates to being faithful in what He's called us to do, no matter how menial the task seems. Rather than stewing and brooding over missed opportunities, flee into God's loving embrace and hold tightly. That is the only sure place of healing for your soul.
PRAYER:
Search me, O God, and know my heart. Try me and know my anxious thoughts. And see if there is any hurtful way in me and lead me in the way everlasting. Amen.
---
In article photo: 120507-N-LY958-304 by the U.S. Navy licensed under U.S. Govt. Work