Last year, in the city of Rogers, in northwest Arkansas, two men decided to "test the limits" of a bullet-proof vest.  The incident took place at the home of 50-year-old Charles Eugene Ferris – who owned the vest. 
Reaping & Sowing
His neighbor, 34-year-old Christopher Hicks, was visiting him on the back porch of Ferris' house.  When they were good and liquored up, Ferris donned his bullet-proof vest and invited Hicks to shoot him in the chest with his .22 caliber rifle.  Fortunately, the vest worked and did not allow the bullet to penetrate his body.  However, it certainly hurt.  And the impact left Ferris with a large bruise on his chest. 
Ferris was angry over the injury.  So he invited Hicks to put the vest on and then fired five shots into his back.  Again, the vest did its job.  But the shots still hurt, leaving red marks on Hicks' back. 
That would have ended the matter had the older of the two neighbors not gone to the hospital to have his bruise examined.  When doctors asked him what happened, Ferris concocted a story that someone had hired him as a body guard and he was hit in a gun fight with the man.  This only aroused the doctor's suspicions and they contacted the sheriff.  When the sheriff questioned Ferris' wife, she told him the truth.  Police then arrested both Ferris and Hicks on suspicion of aggravated assault.  Bail was set at $5,000.  On January 7, 2020, Hicks was sentenced to 27 days in jail and five years probation.   
I know, we'd love to condemn these guys as a couple of knuckled heads.  Testing a certified bullet-proof vest on themselves.  But aren't Christians just as stupid when "test" the limits of how far they can go with sin.  Sure God will forgive your sins.  But you're still going to feel miserable because of it and endure feelings of regret.  You're still going to suffer the consequences and the Lord's discipline.  The vest will stop the bullets, but your body is going to absorb much of the impact and it will hurt.   
"Foolish Games"
Back in the late 1980s, a Christian artist wrote and recorded a song that talks about the foolishness of pushing the boundaries that God has established.  It was Russ Hollingsworth's recording of "Foolish Games."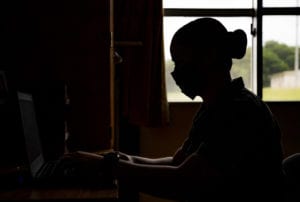 Well, I kind of like the feeling, of temptation in my mind, 
It's a thrill to test the boundaries, but I stumble every time, 
When I play, when I play these foolish games, 
Like a blind man on a freeway, or a child with a gun, 
I have gambled with temptation, but I rarely ever won, 
When I play, when I play these foolish games…
(Refrain)
…Foolish games, every time that I plant sin,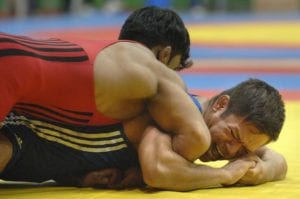 I just grow pain and all the good that could have been 
Is choked out by the selfishness and trampled by the shame 
Foolish games… 
…There's a certain fascination to see behind the wall, 
But when the danger signs are clearly marked, 
It makes no sense at all, when we play,  
When we play those foolish games… 
(Refrain)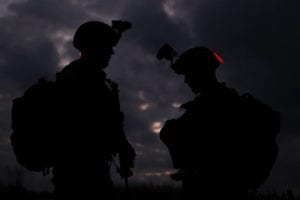 …So I've learned from what's behind me 
That trail of shattered dreams, 
Cause I dared the king of darkness 
And he brought me to my knees, 
When I played, when I played those foolish games. 
(Refrain)
PRAYER
Dear Father in heaven, please bring me to my senses and help me to wise up.  Help me to stop pushing the boundaries to see how far I can safely go – when You've already warned me and given me hundreds of examples in the Scripture of what not to do.  Make me passionate for Jesus and hungry for Your word.  May I so fill my life with Christ that there is room for nothing else. Amen.
---
Photos:
–https://www.flickr.com/photos/marine_corps/25112661928/ (By Marines, Licensed under CC by NC 2.0)
–https://www.flickr.com/photos/marine_corps/49853237792/ (By Marines, Licensed under CC by NC 2.0)
–https://www.flickr.com/photos/soldiersmediacenter/1710759210/ (By U.S. Army, Licensed under CC by 2.0)
–https://www.flickr.com/photos/marine_corps/38208394342/ (By Marines, Licensed under CC by NC 2.0)
(Information from: https://www.newsweek.com/charles-eugene-ferris-christopher-hicks-rogers-arkansas-bulletproof-vest-1384395; https://www.nwaonline.com/news/2020/jan/07/ferris-pleads-guilty-in-bullet-resistan/; Lyrics for "Foolish Games," from https://www.youtube.com/watch?v=zCucaJO_Pos) 
---