On Jan. 17th, 1969, Bill McGee was 10 months into a deployment in Vietnam when his life changed forever: during a battle in the Ben Cat district, he jumped out of his armed personnel carrier directly onto a land mine. The explosion cost him one of his legs, and after receiving the last of three Purple Hearts during all the action he had endured, Bill was sent home and received an artificial leg.
Like so many Vietnam veterans, Bill didn't receive a hero's welcome, but a feeling of rejection as he reintegrated into American society, only adding to his pain. However, through embarking on a journey of faith and learning to share his story, Bill discovered healing and wholeness.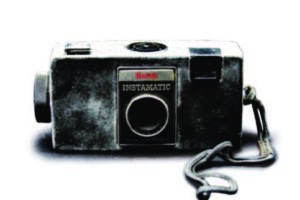 During Bill's time in Vietnam, he took hundreds of photos with a Kodak 126 Instamatic camera. Half a century later, over 800 of those photos have been brought to life thanks to a partnership with friend and avid photographer Lloyd Smith. The photos and the response to them have helped speed up his emotional healing process and serve as a reminder of a pivotal time in his life.
This episode features a two-part conversation between Kevin Weaver of The Warrior's Journey, photographer Lloyd Smith, and veteran Bill McGee as he reflects on his experiences in Vietnam.
To see his 1968 photos, as well as other wartime memorabilia, go to Bill McGee Vietnam Slide Scans -1968.
If you are a Vietnam Veteran, and have pictures you would like to share, please send to Lloyd Smith at Lsmithtwin@comcast.net
Find more information online at https://www.thewarriorsjourney.org/podcast.
Follow us on Facebook • Instagram • Twitter

---